=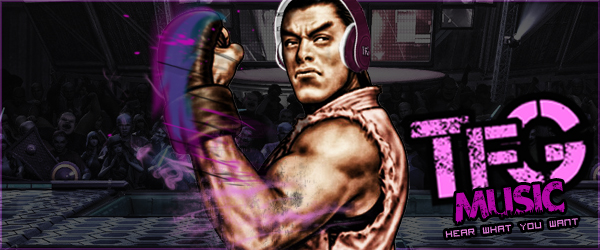 Good Evening. Welcome to TFG's on-site Music player. Enjoy the fighting game tracks of the moment while you browse Fighters Generation. This page is occasionally with new tracks (when they get stuck in my head). ♪♪


(TFG's playlist last updated on Nov. 19th, 2017)
Additional playlists can be heard at TFG's Shop, Showroom & About page!
FightersGeneration.com assumes no ownership to any music featured on this page. Full credit goes to the original artists. If you are the owner of any songs featured here and want them removed from the TFG Playlist, please contact the Webmaster.