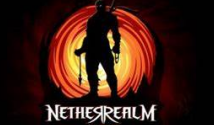 Multiple sources reported that former NetherRealm Studios employees have recently come forward, claiming working at the company was "toxic". Former devs cited 100-hour work weeks (extreme overtime), discrimination, low pay, and inappropriate behavior as reoccurring problems during the development of titles such as Mortal Kombat 11 and Injustice 2. One current (anonymous) NRS employee has claimed that he and others at the studio have been working 60-70 hours per week, 7 days a week since January 2019. He mentioned that "poor communication, planning and mismanagement" during the production of Mortal Kombat 11 lead to mandatory crunch periods and "abusive behavior" from higher-ups and long-time employees of NetherRealm Studios.

One former employee said, "Working at NetherRealm on MK9 nearly killed me. I didn't sleep more than 4 hours for months." Some full-timers even had to start living at the studio during intense periods of crunch times, regularly sleeping in their offices.

Several female employees claimed that "sexism" and "harassment" were commonplace at the studio, because NRS "didn't have the time" to look into these reports due to the 100-hour work weeks and crunch time in releasing MK11 by it's launch date on April 23rd, 2019. A former NRS employee told Variety:

"I heard from multiple people that a cabal of male [developers] had nicknames for all of the women in the office, including 'Silver Fox', 'DB'/'Dyke Bitch' and 'Morph,' in reference to a trans employee. A co-worker once jokingly called an 'Injustice Mobile' character who did bleeding damage over time 'Time-of-the-Month Wonder Woman' in the presence of two leads, and referring to women as 'bitches' was commonplace."

Back in 2017, another employee described an abusive encounter while working on Injustice 2 - when a leak occurred before the game's launch. The high-ups at NRS attempted to identify the source of the leak, demanding all temporary workers to enter a room where NRS studio head Shaun Himmerick "laid into them".

The senior director allegedly began shouting at the employees. One employee claimed,

"He's threatening to fire the temps/contractors if nobody speaks up and rats out that person who leaked, because he assumed that everybody there knew who it was and he was threatening to fire them. We know it's somebody here; whoever leaked is in this room right now. Give them up or we're gonna fire you all."

After the meeting, one employee spoke to the concerned and angry contractors...

"So a lot of them are angry, a lot of them were scared, a mix of both." he said. "Don't think that they like you. They think you're all disposable."

(As it turned out... the leak originated outside the studio, after all.)



Former QA analyst at NRS, Rebecca Rothschild, who worked on MKX and Injustice 2, claimed that she suffered through 90- to 100-hour workweeks on both games. She would later quit her job and is unsure if she ever wants to work in the gaming industry again. Rothschild stated...

"At the same time, I have never been more aware of my gender and insignificance at a workplace," Rothschild told Variety. "I left with scars and fear of an industry I am deeply passionate about. I don't like being a news story. I have nothing to gain from this professionally. I just want management to at least consider the other side and try to be better."

Rothschild recounted her experience to Variety about working at NRS as a female developer.

"As far as being aware of my gender, it was a lot of things," she explained. "The small amount of women working there, the even smaller amount of women who were full time or had any kind of real influence. Being given a disgusting nickname I won't repeat by a set of co-workers I never spoke to."


"Sexist, transphobic and generally toxic behavior was rampant, likely due to the fact that people were working 80-plus hours a week for months on end and there was no accountability for such behavior," the former female employee told

Variety

via email.

Another source stated that all women in the office were given "nicknames" by male developers at NRS. This mistreatment seemed to target women working towards getting raises or promotions while working at NetherRealm, according to Rothschild.

"I was on my third contract and before I could even try and negotiate I was told the hourly pay rate was non-negotiable," she said. "I heard the same from a lot of women I worked with. However, I heard from men working on contract that they were able to negotiate and get a higher rate. Same thing with promotions. The studio would create positions for specific people — all men. That meant no one else got a chance to interview or even hear about these positions. If you were adjacent to executive friend circles, which were almost all entirely male, you had a much better shot at job mobility. If not, you had to get real comfy, because you weren't going anywhere."

Through it all... Rothschild stated that there were still positives to working at the studio.

"Working at NetherRealm wasn't all a nightmare," she said. "I had good-hearted supervisors, incredibly talented and innovative co-workers and was working on amazing games."

In addition to Rothschild, three other female employees shared their toxic experiences while working at NetherRealm. Specific incidents refer to women at the office being called derogatory nicknames by the men, such as "bitches". Other sources claimed that when these inappropriate jokes (and possible harassment cases) were brought up to HR & higher-ups, they were quickly dismissed.

"The entire studio had a bro-centric culture where complaints about women, in general, were a daily occurrence," a female employee explained. "'Sometimes you just want to slap a bitch' is a thing I got to read in a chat.

According to the source, coming forward with these allegations at the studio was met with "over-exaggerated pleas" not take it to HR. Male employees who were around during the "Midway days" were known to follow up with statements like "At least it's not as bad as working at Midway," mentioning occurrences with "hookers" at the former studio.

NetherRealm Studios has offered this general response to these allegations (below):

"At NetherRealm Studios, we greatly appreciate and respect all of our employees and prioritize creating a positive work experience. As an equal opportunity employer, we encourage diversity and constantly take steps to reduce crunch time for our employees. We are actively looking into all allegations, as we take these matters very seriously and are always working to improve our company environment. There are confidential ways for employees to raise any concerns or issues."

You can read additional details about this story over at Variety.

NetherRealm Studios is one of several AAA gaming studios in recent times that have been called out for engaging in abusive practices towards its employees. It will be interesting to see if Ed Boon and NetherRealm Studios respond to these specific allegations and/or provide any solutions. We'll keep you updated.