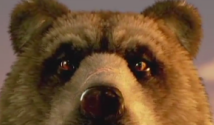 Following the conclusion of the King of Iron Fist 2016 Global Tournament Finals in Japan, Katsuhiro Harada took the stage to announce some TEKKEN 7 updates. Firstly, Kuma and Panda are the next playable characters in TEKKEN 7 and each have their own Rage Arts. (That next-gen fur rendering is pretty cool too.) Secondly, Online Tournament Mode was confirmed for the console version, featuring 8-player brackets with various settings. Check out the Kuma and Panda reveal trailer below, along with HD character artwork and screenshots!


TEKKEN 7's Online Tournament Mode will feature options such as password protection to exclusively invite your friends, spectating, chat, and single-elimination and double-elimination settings. Early images of the mode also suggest various prizes for winning online tournaments, including in-game currency and customization items.


TEKKEN 7 developer Michael Murray said that more details about Online Tournament Mode will be available soon. Michael also reiterated that there are still "more character announcements" coming for TEKKEN 7, and the console release date will likely be announced in January 2017.


✔In related news, a collaboration between TEKKEN 7 and New Japan Pro Wrestling was also announced at the KOIF 2016 global finals! The trailer below announces the collaboration and features NJPW champion, Kazuchika Okada! The trailer shows off a new outfit for King based on Okada's iconic ring attire!



Are Bullet Club shirts or Shinsuke Nakamura-inspired attire in the works as well? The NJPW fan in me says PLEASE NAMCO... Yeeeaooh!