Friday, November 11th, 2016

TEKKEN Producer Katsuhiro Harada Dreams of Rebooting Samurai Shodown Series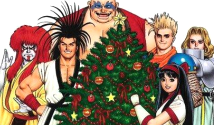 In an April 2016 interview with TecMundo Games, TEKKEN producer Katsuhiro Harada and designer Michael Murray were asked about their favorite fighting game franchises (outside of Bandai Namco titles). Harada's answer to the question was SNK's Samurai Shodown series, while Murray's was Garou: Mark of the Wolves. Harada elaborated that he'd love to "buy the rights of Samurai Shodown characters" and work on a brand new installment with Bandai Namco.

This interesting topic was rekindled at this past Wednesday's King of Iron Fist 2016 North American TEKKEN 7 Finals. TecMundo editor, Guilherme Sarda, once again spoke with Harada about the Samurai Shodown series.

"More than still talk of the possibility of a collaboration, we would like to buy the rights and make ourselves a new Samurai Shodown title and put the franchise back on the map through our vision." Harada said. "It is a distant dream, but a dream."

While Harada made the above statement in somewhat of a "joking" manner, he reaffirmed that he would actually love to direct a new Samurai Shodown title if given the chance, or at the very least would be open to some kind of Namco X SNK collaboration.


The fact that SNK's new business model holds their classic franchises and characters as "Marvel-like" properties, the possibility of a Namco / SNK collaboration fighting game is actually more of a possibility than ever... much like Akuma recently appearing in TEKKEN 7 and Mai Shiranui appearing in DOA5: Last Round.

As previously reported, SNK themselves have recently expressed interest in reviving the Samurai Shodown series, among other classic franchises.

✔Webmaster Comment: As a HUGE Samurai Shodown and Soul Calibur fan since the beginning of both franchises, a crossover between the two series has always been a dream of mine. After the mysterious TEKKEN VS Street Fighter project is released in the wild (one day perhaps).... Samurai Shodown VS Soul Calibur would be too perfect. If not 3D, a proper 2.5D Samurai Shodown game would be just as awesome. Please Bandai Namco. Please SNK. Make it happen!

...And you might as well throw in some Last Blade characters while you're at it!

This world needs more (non-anime) weapon-based fighting games. I miss the 2000's. If you want to see this happen as much as me, be sure to tweet at @Harada_TEKKEN on Twitter and let him know! ~TFG Webmaster
Sources: TecMundo Games, Eventhubs, @Harada_TEKKEN
Related News: (11-11-2016): KOIF 2016 North America Tournament Concluded, New Characters Coming Soon,
(10-12-2016): Stuntman Eric Jacobus Performs Armor King's TTT2 Movelist,
(10-8-2016): Miguel Confirmed For TEKKEN 7: FR, Gameplay Trailer + Screenshots,
(9-29-2016): High Chance That TEKKEN 7 Will NOT Feature Cross-Platform Play at Launch,
(8-17-2016): TEKKEN 7 TGS 2016 Trailer, New Main Menu Image and Kazuya VS Heihachi Artwork,
(8-15-2016): TEKKEN 7 Master Raven Artwork & Gameplay, Balance Changes List, New Screens,
(8-8-2016): Famitsu Posts Official Storylines for All TEKKEN 7 Newcomers,
(9-4-2016): TEKKEN 7 Akuma Movelist Video, Sample Combos,
(8-30-2016): Harada Talks About Possibly Expanding TEKKEN 7 (Console) with DLC,
(8-22-2016): TEKKEN 7 PC Version Gameplay in 4k Quality, Possible Feb. 2017 Release
Related TFG Links: TEKKEN 7, Soul Calibur, Samurai Shodown, Samurai Shodown 2, Last Blade 2, KOF XIV

Visit SHOP TFG to check out
awesome and rare fighting
game items for sale on FightersGeneration.com!

*NEW ITEMS ADDED*
JAN. 3rd, 2017!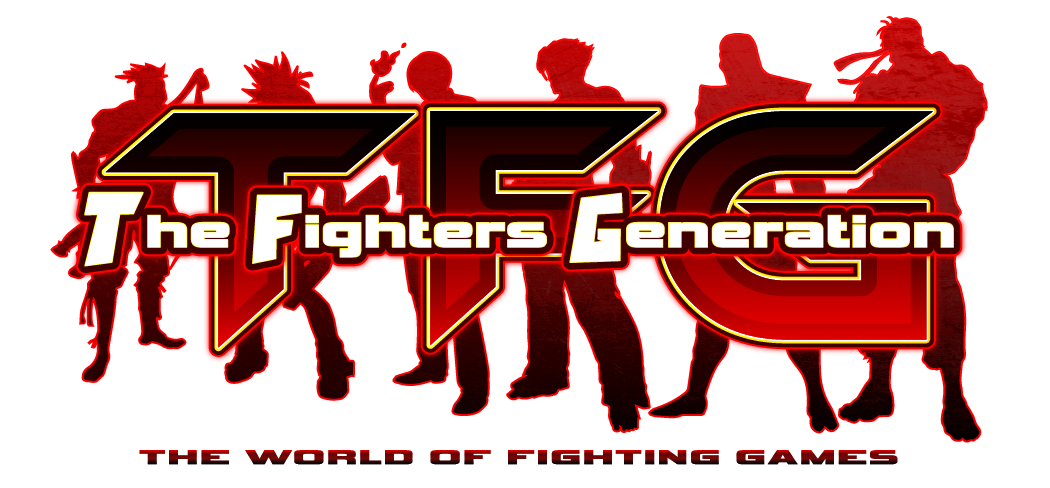 .