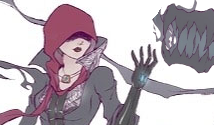 Back in September 2017, Manga Productions held a social media contest in the Middle East for fans to design a character and stage to appear in The King of Fighters XIV. After receiving over 300 entries, SNK confirmed that this new female Saudi Arabian character will appear in KOF XIV as downloadable content, along with a new "Masmak Fort" stage. KOF14 producer Yasuyuki Oda, character designer Eisuke Ogura, and art director Nobuyuki Kuroki, all participated in the selection process.

Below is the original concept artwork of the winning design, a female combatant from Najd created by Mashael Al-Barrak of Saudi Arabia.


The winning stage was the "modern day Masmak fort arena" designed by Zainab Al-Lawaty of Oman. [UPDATE] Preview image added below.


SNK hasn't specified any release date for the new character or stage in KOF XIV. As always, stay tuned on FightersGeneration.com for continued coverage.