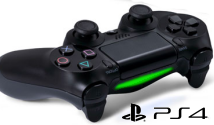 Sony has recently launched their Holiday Sale on PlayStation Network, which currently includes discounts for over 20 great fighting games. The majority of PSN titles are on sale for around 50% off (or more) with PlayStation Plus subscribers getting an extra 10% off.

That means there's no better time than now to upgrade your PS4 fighting game library! Our friends at Shoryuken.com compiled a handy list of all PS4 fighting games currently on sale. Check them out below!


Happy Holidays & Merry Christmas from FightersGeneration.com!