TFG BANNER CONTEST # 3
(May 8th, 2005 through June 8th, 2005)
In no particular order, here are the 3 winners of this years contest...
Congratulations!!!

Winner #1



By Rodrigo
That TFG hat is Too F*ing Good. Awesome banner all around.

Winner #2



By XerOne
Nice way to show spirit for TFG's official artist. Your other banners are great too.

Winner #3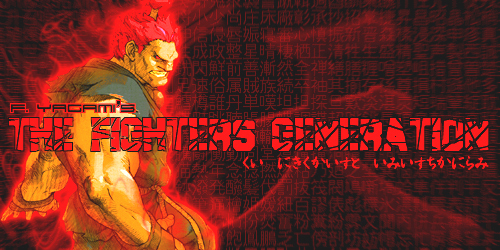 By Sergio Galino
Game over... Brilliant stuff as always.

---
Winners please send an email with your mailing info & size specification so I can send you your free shirt... Congrats!
---
Runner-ups...



By Demon Jin


By Ryu Li

---
Thanks for entering guys and gals. Great stuff as always... It was a trip.