>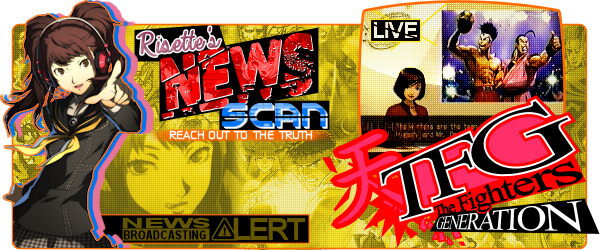 By Alejandro Castillo (Glenwood, Illinois)

Don't call it a comeback. . . Alejandro Castillo, the 1ST PLACE winner from back in 2009 stole the show this year with this eye-catching Persona 4 Arena themed news banner! The vibrant colors, hidden details and brilliant P4A X TFG logo integration are just... *puts on shades*... GOLDEN.

1ST PLACE WINS: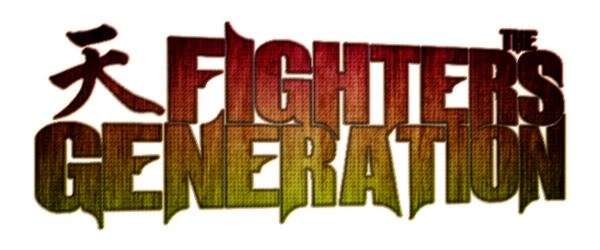 By Rock H. (İzmir, Turkey)
It was a very close call between 2ND and 3RD, but Rock's solid and "in-your-face" Fighters Generation banner edged out the competition. The bold text, classic Street Fighter logo color scheme, and inclusion of TFG's trademark Ten (

天

) kanji make this banner a BADASS.
2ND PLACE WINS:
$25 Gamestop Gift Card

CEO '12 Poster (signed)

An extra "bonus" prize.




By Roy Droog (Rotterdam, Netherlands)
Last but not least, Roy Droog's cool Hattori Hanzo banner finishes strong... with style. Also taken into consideration was how slick this banner looks on TFG's classic news page background. Another returning winner!

3RD PLACE WINS:
$25 Gamestop Gift Card

CEO '12 Poster (signed)
CONGRATULATIONS to our 2013 TFG banner contest winners!
Please send an email with your full mailing address to receive your prizes!
There were many great 2013 banners entered into contest, and all participants represented TFG proudly! As always, thanks for your contributions and support.


Create-a-Banner 2013 Guidelines:

1. Banners should be no larger than 600 X 250 pixels! Otherwise, any size or shape is acceptable. Use of "official" fighting game artwork for banners is recommended. Original artwork is also acceptable, but please do not use other artists' fan art without permission. Banners can be transparent or non-transparent.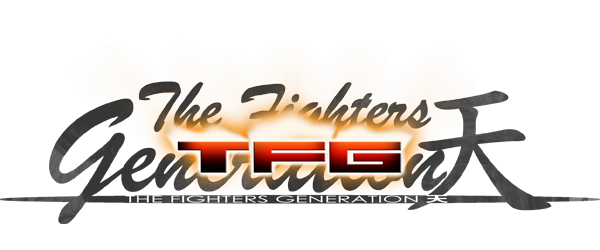 2. Banners should read "The Fighter's Generation" or "TFG" and can even be created for any of the website's various sections such as "News, Characters, Games, Funnies, Features, etc." Using the the text "TFG" or "The Fighter's Generation" on all banners is recommended but not required. Also feel free to include the web address on any banner... "FightersGeneration.com". Finally, be sure to double check your spelling, and use exciting fonts!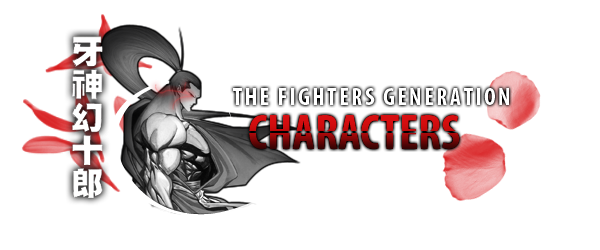 3. Animated banners are also acceptable. Just keep the animations relatively short & sweet. Remember, the smaller & sleeker = the better.


4. The theme of the contest this year is "quotes"! Try to incorporate a catchy, memorable, or inspirational quote into your banner. Considering the vast amount of "win quotes" from our favorite fighting game characters, and the many iconic catch phrases of past fighting game "announcers," there are plenty of options available. However, quotes don't have to be from a fighting game, per se. If you're looking for other ideas, I'd recommend "martial arts" quotes, "art" quotes, "training" quotes, "Zen" quotes, etc... but pretty much anything goes (just keep it clean, please). You could even take some cues from past Bub & Bob quotes via the TFG News page...

"I recommend it."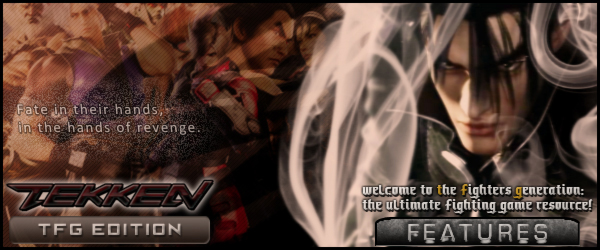 5. There will be 3 winners chosen this year! Each winner will score a $25 Gamestop gift card AND a full-sized, signed copy of JET3000's CEO 2012 poster. In addition, the 1st place winner will receive a personalized character artwork (any fighting game character of their choice) drawn by TFG's Featured Artist, JET3000, plus an additional $30 credit at the TFG Shop. I've also decided to throw in an extra "bonus" prize for the 2nd Place finisher.

TFG Banner Contest 2013 Prizes!
1ST PLACE

2ND PLACE

$25 Gamestop Gift Card

CEO '12 Poster (signed)

An extra "bonus" prize.

3RD PLACE

$25 Gamestop Gift Card

CEO '12 Poster (signed)

6. There is no limit to how many banners you can enter into the contest. Increase your chances of winning and create as many awesome TFG banners as you can conjure up... but remember, quality (and creativity) always beats quantity! Please email all banner entries HERE with your name or "alias" and your hometown / state / country. The 2013 banner contest ended on June 28th, 2013.




Frank "Mr. Yagami"