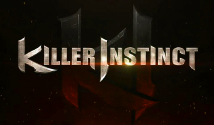 If you've ever been a fan of Killer Instinct... this fantastic full-length video documentary by Hold Back to Block is an absolute must watch! Nearly 2 hours from start to finish, FIGHT ON: The Killer Instinct Story recalls the vibrant history of the iconic series from its humble beginnings in arcades to the 2013 reboot. The video doc is chock full of interesting tidbits and fun facts, with interviews featuring Creative Director, Ken Lobb, along with many other FGC members who contributed to the project. Enjoy the full documentary, below!

Great job on this project to all who were involved.

Really enjoyed it!

Keep it here on Fighters Gen for fighting game news.