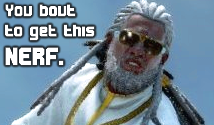 Bandai Namco kept their promise and released the much-anticipated "Part 2" Leroy balance patch ahead of schedule. TEKKEN 7 Version 3.21 is available for download on Steam, PS4 and XB1 today... and the second round of Leroy nerfs have arrived! (Full Patch Notes below.) While many TEKKEN 7 players have been enjoying learning Leroy's awesome Wing Chun and ultra-damaging combos... it's safe to say a handful of players were discouraged from playing the game recently due to Leroy's broken-ness (a select few even resorting to using a PC mod that purposely crashes the game if Leroy is selected by the opponent.

) In any case, if you're familiar with the previous patch (3.20), Leroy's nerfs were definitely "mild" considering what most players were expecting. However, this time... along with plenty more damage nerfs, powerful / spammable moves like Leroy's d+1+2 and uf+4 (orbital) were toned down significantly. 1,1,1+2,1 doesn't wallsplat anymore, either.
That's a big one.

● PRO TIP for Leroy Mains: Start playing Leroy more honestly!



Looks like the next TEKKEN World Tour 2020 event probably won't have 6 Leroys in finals like we saw at EVO Japan 2020.

In a nutshell, this is the TEKKEN 7 update that weekly/daily players have been waiting for. Leroy is the only character on the roster to receive balance adjustments in Ver. 3.21. The official patch notes from Bandai Namco Europe are available below.

STEAM / PS4 / XB1 - Ver. 3.21 Patch (Feb. 12th, 2020)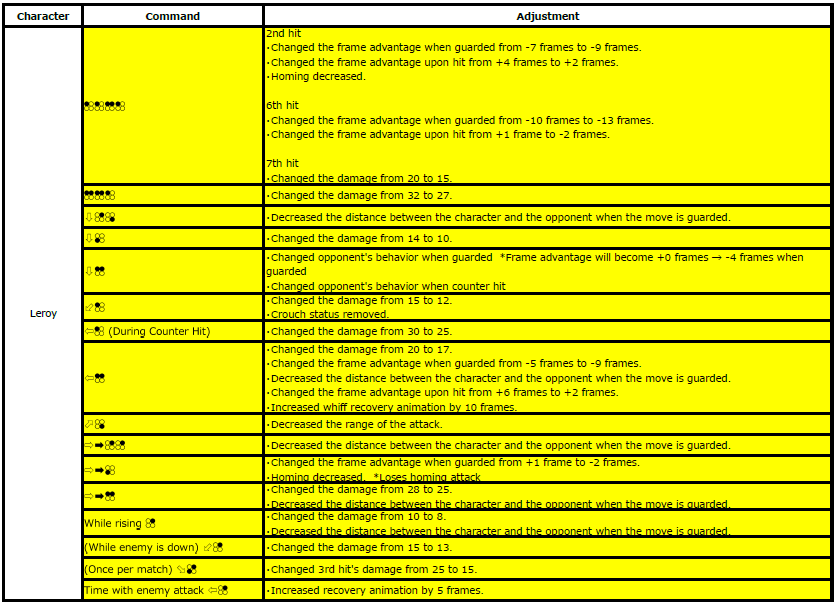 *Recorded battles in MY REPLAY & TIPS from previous versions cannot
be used after this update due to the change of battle balance.

Keep it here on Fighters Generation for TEKKEN 7 news.