Thursday, July 13th, 2017

EVO 2017 This Weekend, Full Stream Schedule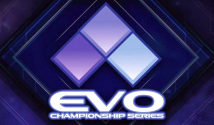 The biggest fighting game event of the year takes place this weekend in Las Vegas, NV. The official streams kick off Friday at 10am and run until Sunday at 7pm. Shoryuken.com posted the full stream schedule with links to each official stream. In addition to all 6 official EVO streams, CapcomFighters, Tekken, and NetherRealm will be dedicated to their respective games on Friday and Saturday.


Stay tuned on FightersGeneration.com for post EVO 2017 announcements and more!


Visit SHOP TFG to check out
awesome and rare fighting
game items for sale on FightersGeneration.com!

*NEW ITEMS ADDED*
AUG 7th, 2017!

✔FOLLOW FIGHTERS GENERATION ON:





.