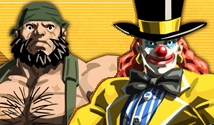 It's been a while since the last Street Fighter V concert art update, but Capcom has resumed their trip through memory lane. The latest batch of SFV concept artwork (with official CFN Portal bios) feature some obscure, lesser-known bad guys from Final Fight 2. Your guess is as good as mine why Capcom is reaching so far back into their character backlog for SFV considerations of sorts, but it's certainly thought-provoking for veteran Capcom fans.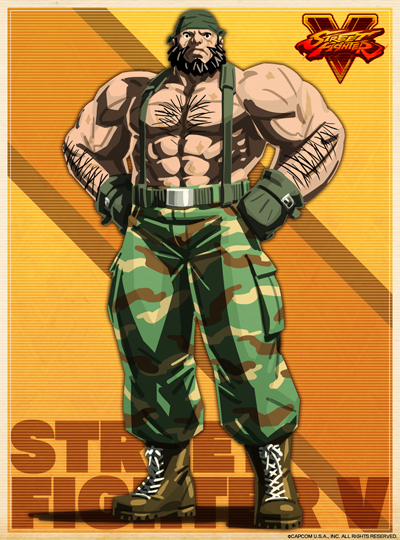 Name: Freddie
Height: 195cm
Weight: 185kg
Blood type: O
Birthday: 3rd of January
Country of origin: U.S.A.
Likes: The smell of battle, meat
Dislikes: Boring work

Intro: As his his appearance suggests, he will come at you with wild attacks. His hip attack is particularly scary! He really has a strong sense of justice... Apparently.

Bio: He's a former member of the Marine Corps who was active mainly in France. When he was a marine, he rebelled against a corrupt commanding officer who was trying to turn the army into his own personal force. During an operation, he murdered his commander with a gun, while making it look like an accident. He was later discharged for fights and brawling.

After that, he enlisted with several different seperated armies and participated in different wars around the world. Nowadays, he's connected to a certain gang, I've heard...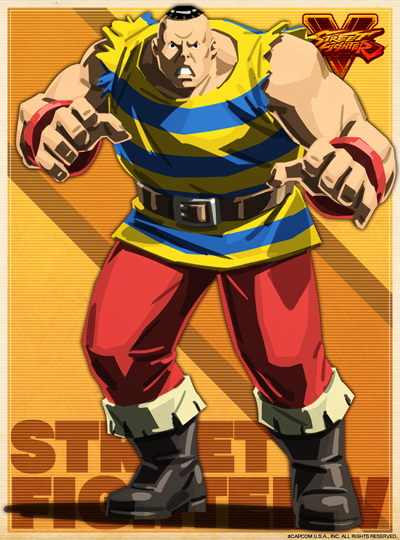 Name: Bracken
Height: 205cm
Weight: 197kg
Blood type: AB
Birthday: 12th of October
Country of origin: Holland
Likes: Mommy, toys
Dislikes: People who interrupt his playtime

Intro: His torn sleeves are wild. As his appearance suggests, he will come at you with frightful attacks. He really has a kind heart... Apparently.

Bio: He's a hooligan who goes wild, with his simple mind, and overwhelming power. He lives in a room full of toys in an old castle in Holland. He sends invaders home with his Bracken Punch and Bracken Kick. His teddy bear is his very best friend.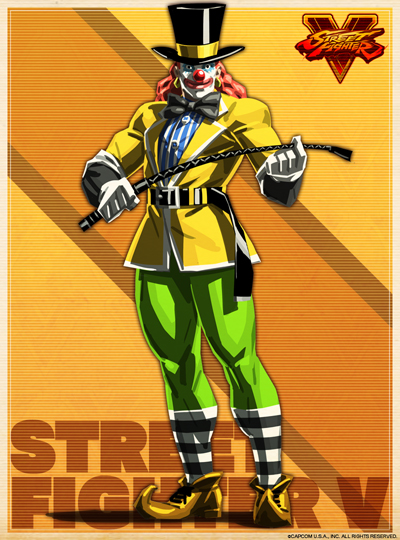 Name: Philippe
Height: 182cm
Weight: 67kg
Blood type: Unknown
Birthday: 1st of November
Country of origin: England
Likes: Making money, acrobatics
Dislikes: Doing things for strangers

Intro: On his white face, a red nose. He's a popular performer at the circus he leads. However, his true identity is...

Bio: The leader of a world-traveling circus. He's an entertainer, who shows his customers a good time with juggling and taming of wild beasts. However, his real work is to lead a criminal organization who smuggle weapons, drugs and other illegal things across borders. He rarely participates in battles himself, but when he does, his rod and whip are fearsome weapons in his hands.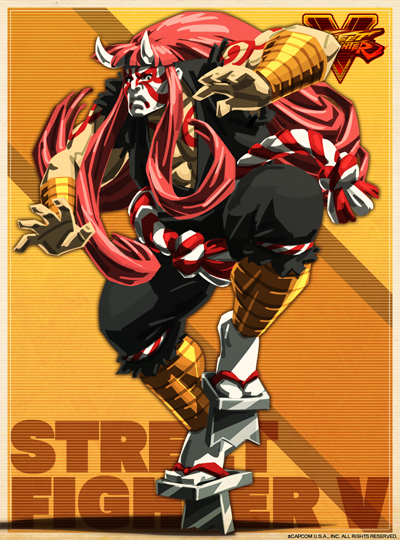 Name: Retu
Origin: Final Fight 2

Official CFN Portal bio coming soon!

As a bonus, here's the official CFN Portal bio for the previously released Mech Zangief concept artwork. (*Ahem* .... "P Mecha Zangi F"... that is.)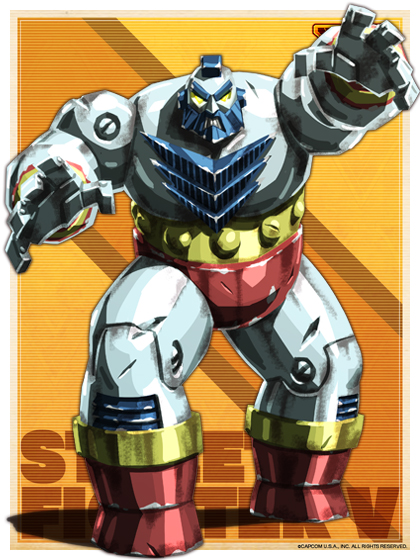 Name: P Mecha Zangi F
Height: 214,1cm
Weight: 1810kg
Blood type: Vodka
Construction date: 1st of June
Place of origin: Shadaloo-made
Likes: Spinning
Dislikes: Anyway, it's fireballs

Intro: P stands for Prototype. He's a Shadaloo prototype robot made by combining a Monitor Cyborg with anti-Zangief technology. With his metal body, he's learned a whole bunch of different grappling moves.

Bio: His shining grey body is made out of L Ceramic Titanium and repels any kinds of attack... was the plan, anyway. The vodka running through his body to fuel him is used to unleash his special move, the extremely high temperature blue flame, Vodka Fire. Because of outdated information, he does not have any emitter on his hands for Banishing Energy.

The later version of the Mecha Zangi F had many more features added. At the moment, the development which is being overseen by Master F.A.N.G is on the Mecha Zangi F Mark 3! (All of this takes place in an alternate universe).

✔We'll update this article if Capcom releases any additional concept artwork this week. As always, visit TFG's exclusive SFV concept artwork gallery to see all previously released concept artworks in one convenient place.



Also, shoutouts to MajinTenshinhan of Eventhubs for translating these CFN profiles once again!