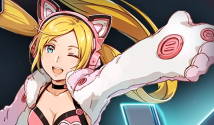 TEKKEN Official revealed 9 brand new character art panels drawn by various Bandai Namco artists, including: Takuji Kawano, Kenji Kimura, Sagara Hiromi, Andou Makoto, and Satoko Nakayama. As you may know, these artworks can be equipped by players for their characters on the VS screen. The new artwork panels will be released for the arcade version of TEKKEN 7 on April 26th. [UPDATE #2] It's been confirmed that these new artwork panels (and much more) will be added to the console version as part of a FREE update on May 31st, 2018.




Kazuya by Takuji Kawano
Soul Calibur Series Character Design
TEKKEN 7: Fated Retribution Costume Design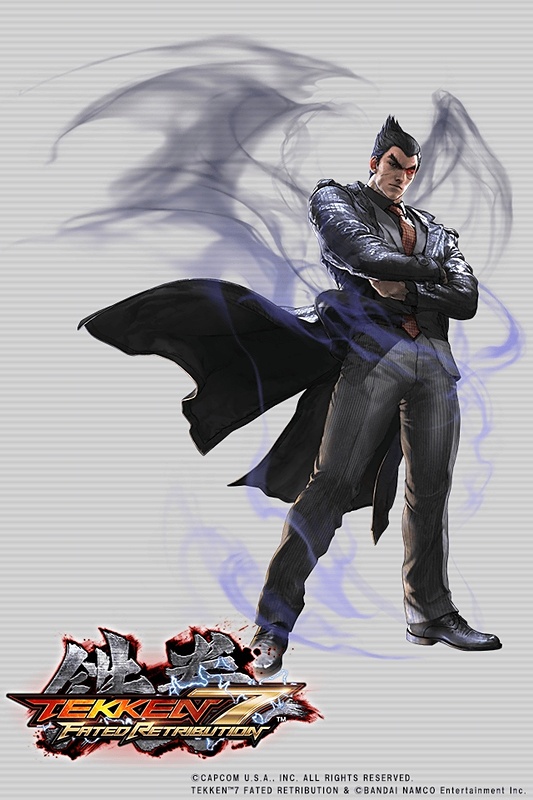 Master Raven by Kenji Kimura
TEKKEN 7 Business Art Director
TEKKEN Revolution Art Director
TEKKEN Mobile Art Director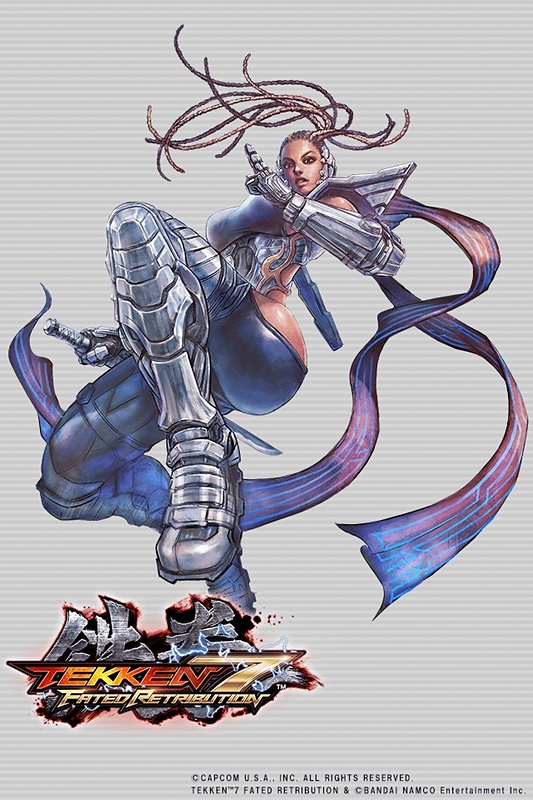 Josie Rizal by Satoko Nakayama
Soul Calibur 6 Character / Clothing Design
Soul Calibur 4 Character Illustration
Soul Calibur: Broken Destiny In-Game Illustrator
Fishing Spirits Series Designer
Idolmaster 2 Starry Clothing Design
GOD EATER Character Design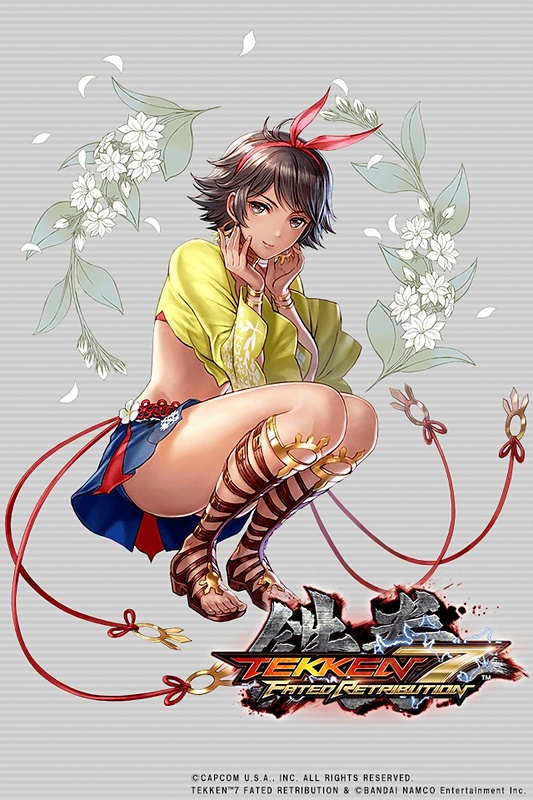 Lucky Chloe by Morioka Yasuto
Gundam VS & Extreme VS Character Illustration Lead / Character Design
Project X Zone Series Publicity Artwork Illustrator
TEKKEN 7: Fated Retribution Xiaoyu Design
TEKKEN 6: BR Opening Movie Jin & Kazuya Costume Design
Tekken Blood Vengeance Xiaoyu Design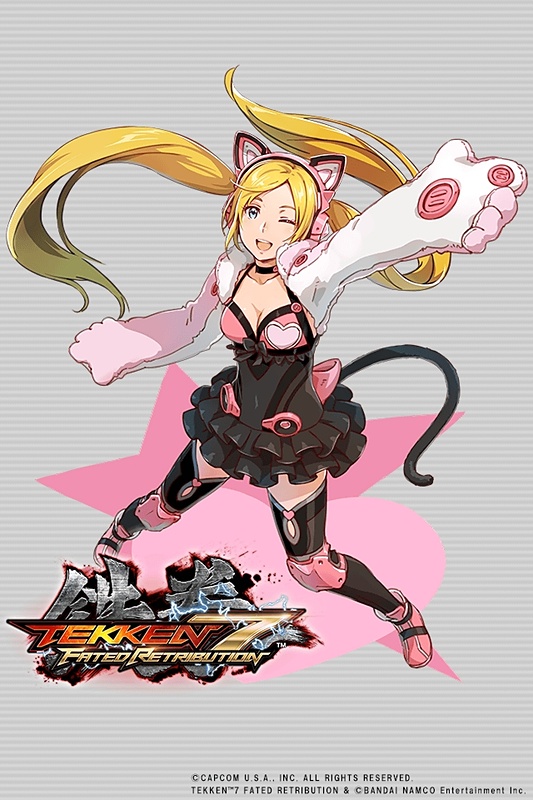 Eliza by Sagara Hiromi
TEKKEN 6 Character Design / Modeling
TEKKEN Tag 2 Character Design / Modeling
TEKKEN Revolution Character Design
Pokken Tournament Character Model & Avatars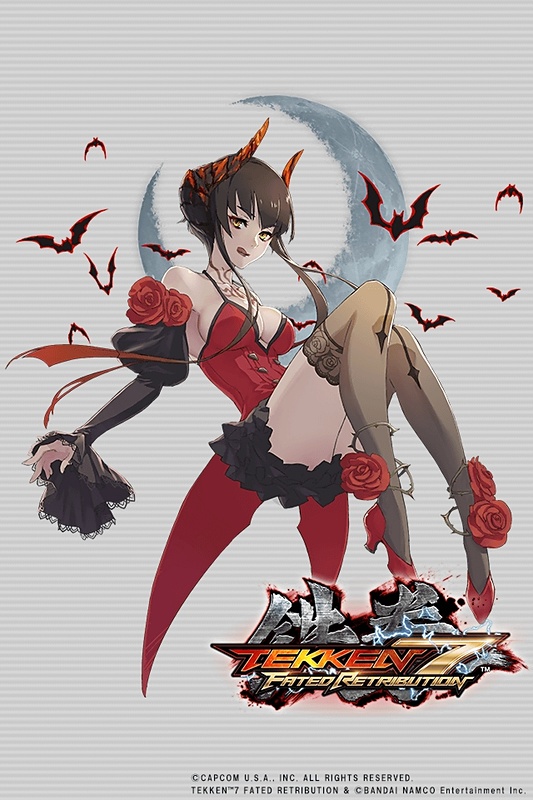 Gigas by Honosuma Takashi
Tekken 5 and onwards Character Design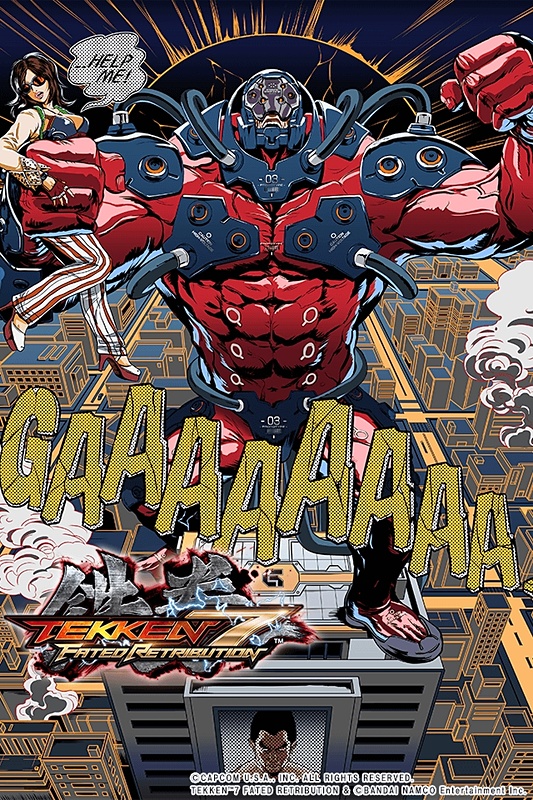 JACK-7 by Andou Makoto
PAC-MAN Series Art Director
Katamari Series Art Director
Noby Noby Boy Art Director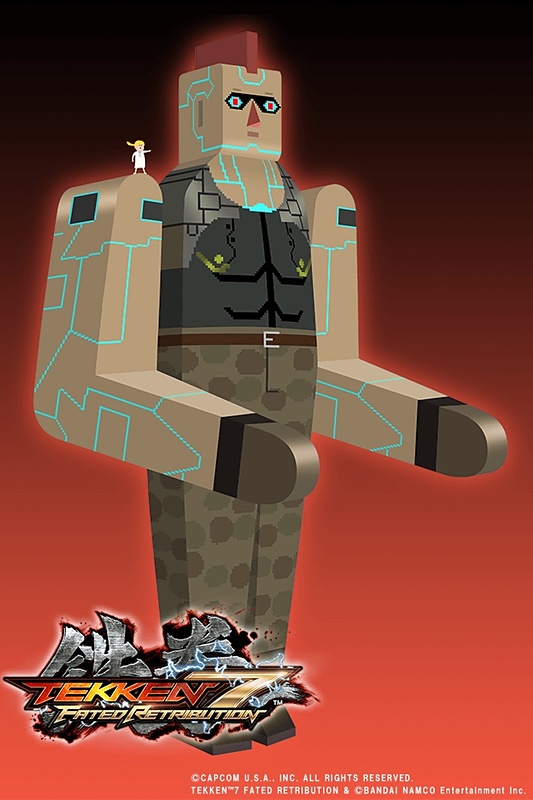 Kuma by Andou Makoto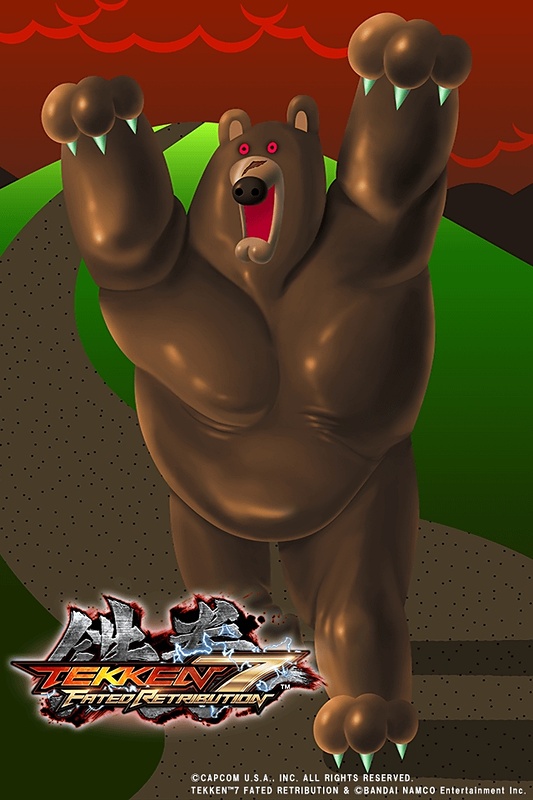 Panda by Andou Makoto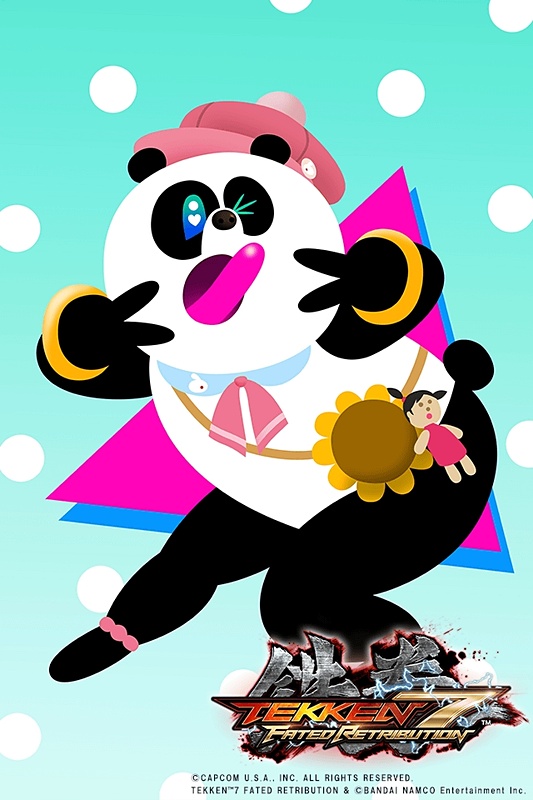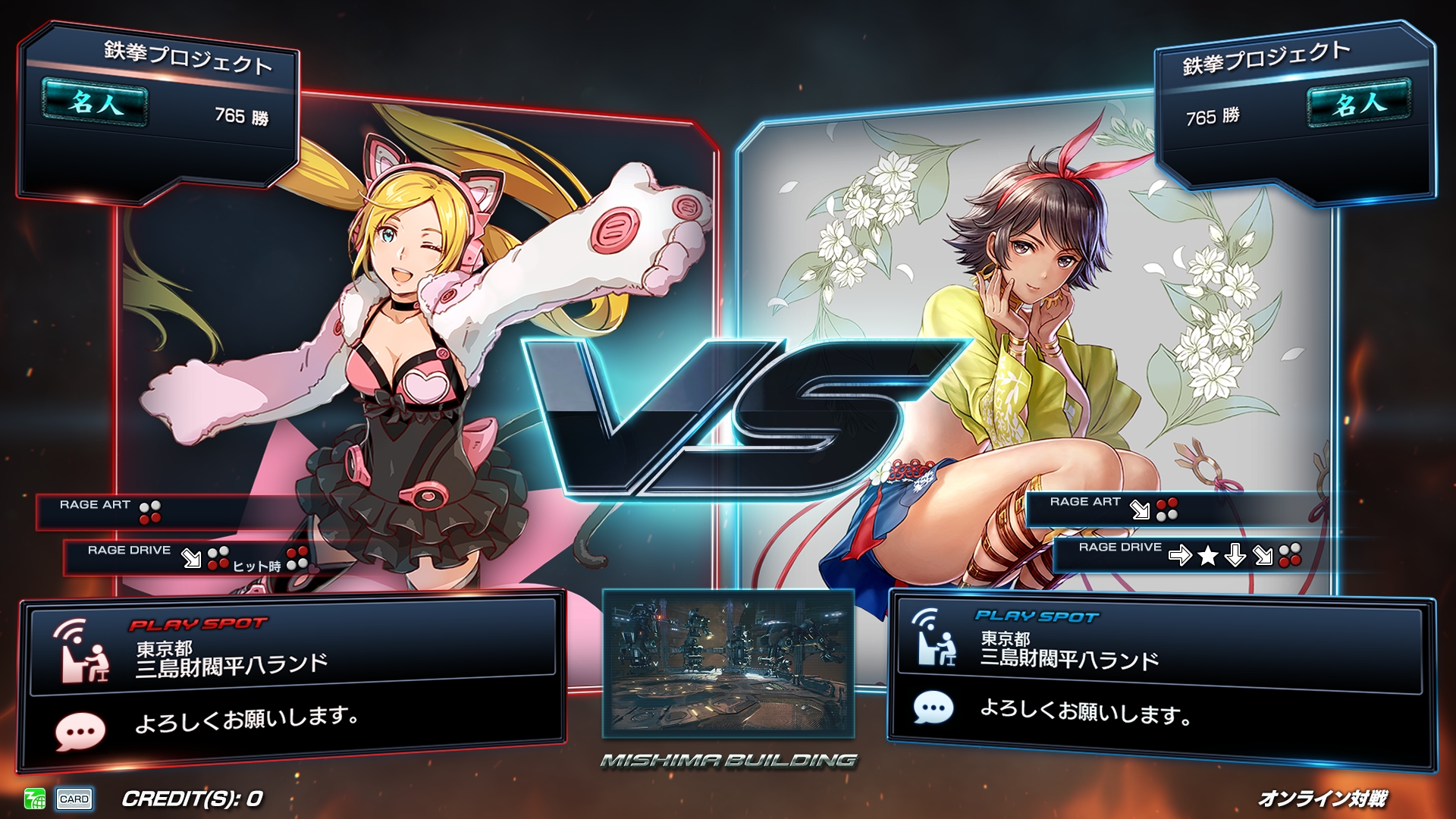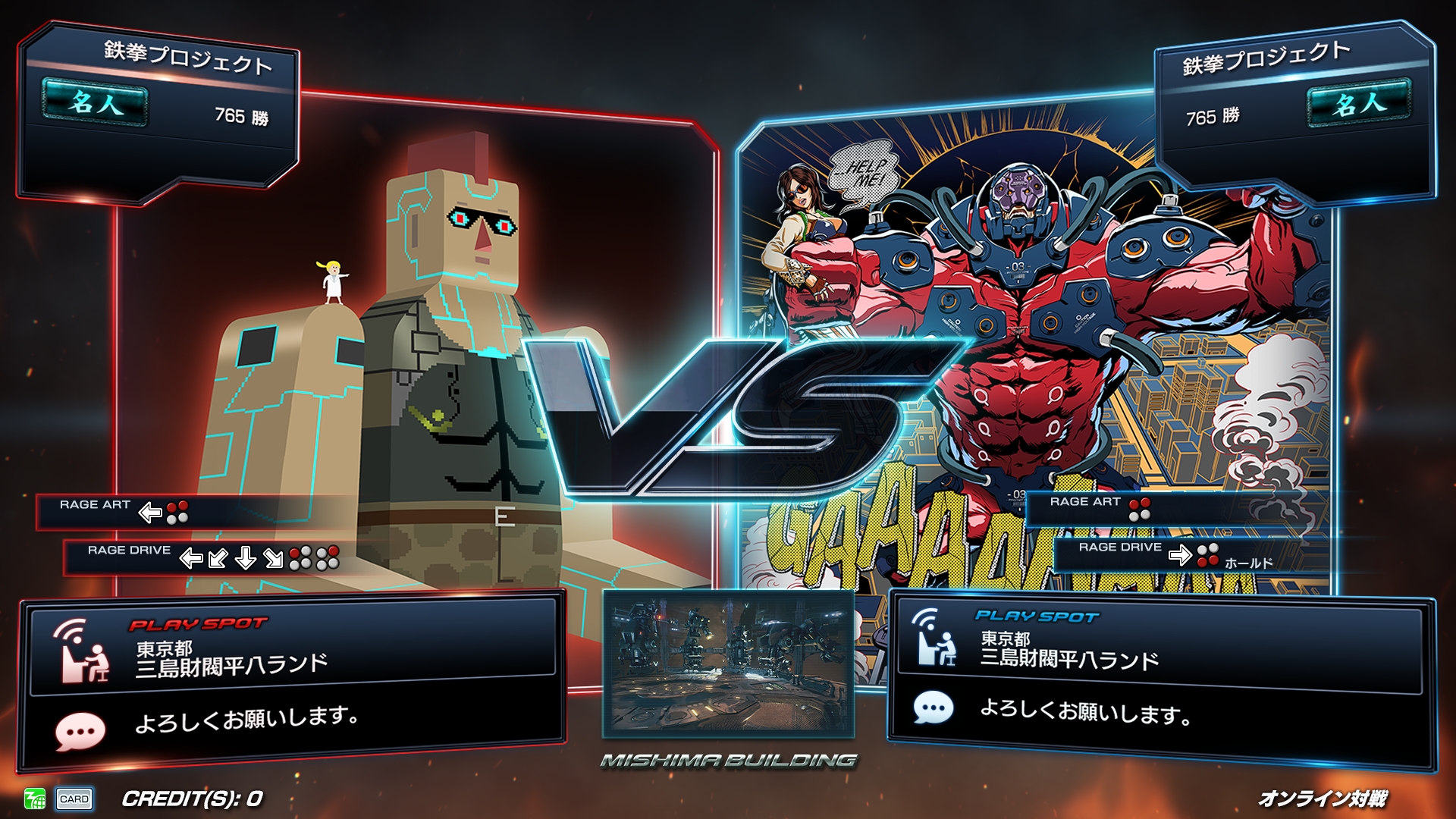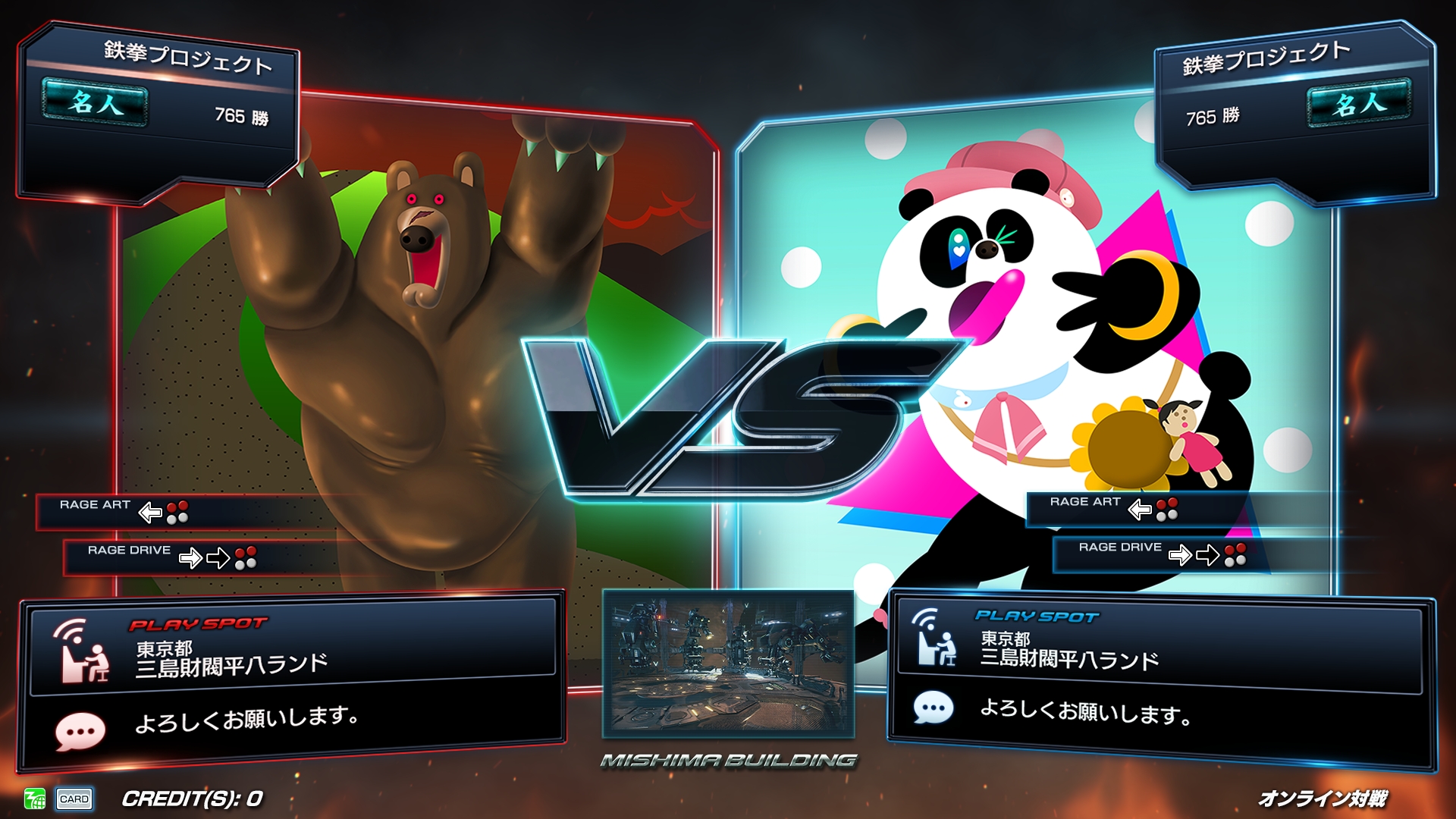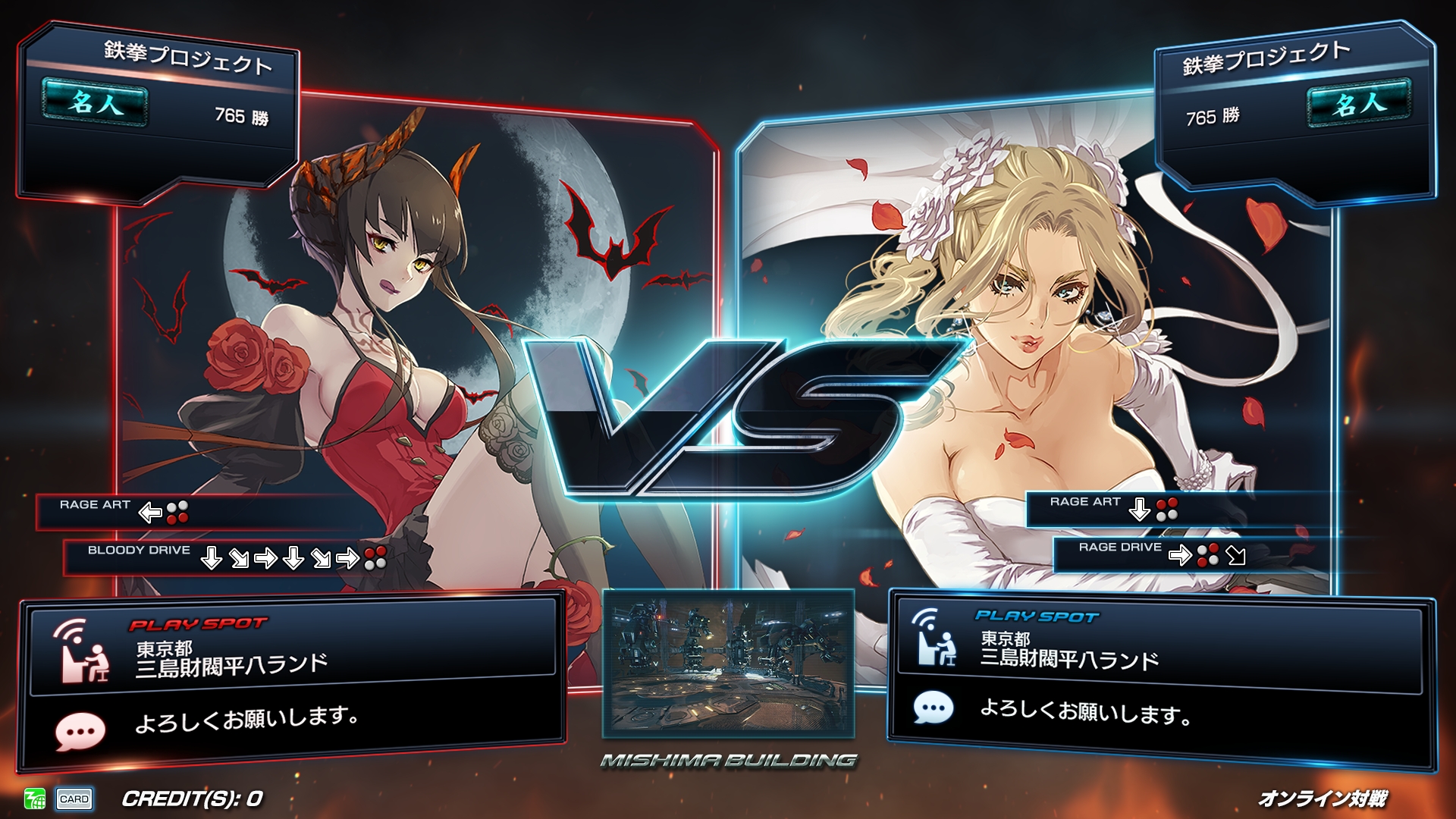 The TEKKEN 7: Fated Retribution arcade update which will add these panels will also bring several existing artworks from the home versions to the arcade. Last year, Bandai Namco released a free update for the console version of TEKKEN 7 that added the new art panels in Customization Mode. Once again, these new art panels will be added to the console versions of TEKKEN 7 for free on May 31st, 2018.

[UPDATE #1] Below are some additional guest collaboration artworks that already exist in the home version - and will now be making their way to arcades. The full-size images below were just released by Bandai Namco on April 28th/29th, 2018.

Heihachi Mishima by Takuji Kawano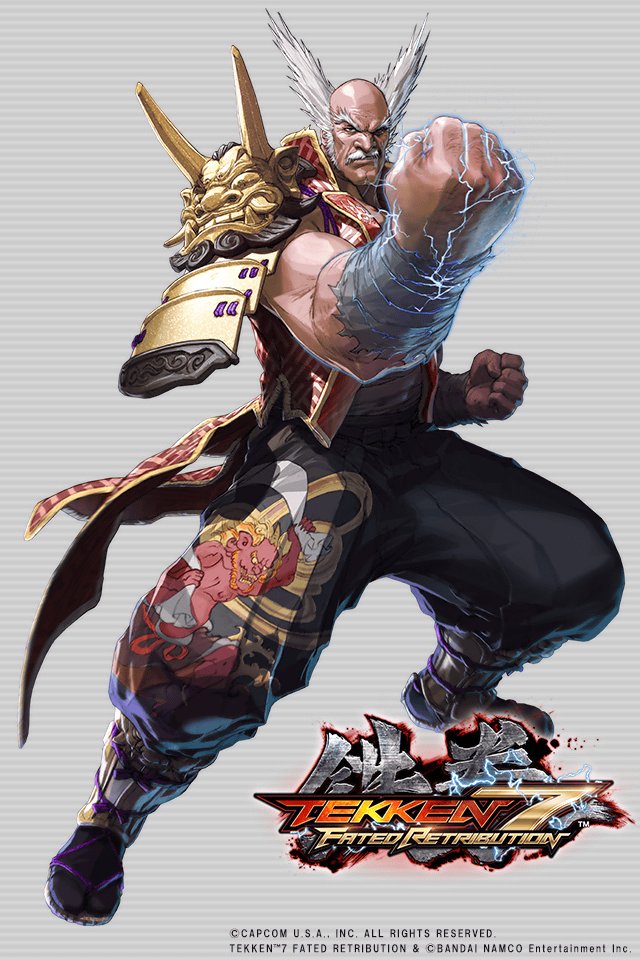 Kazuya Mishima by Hosona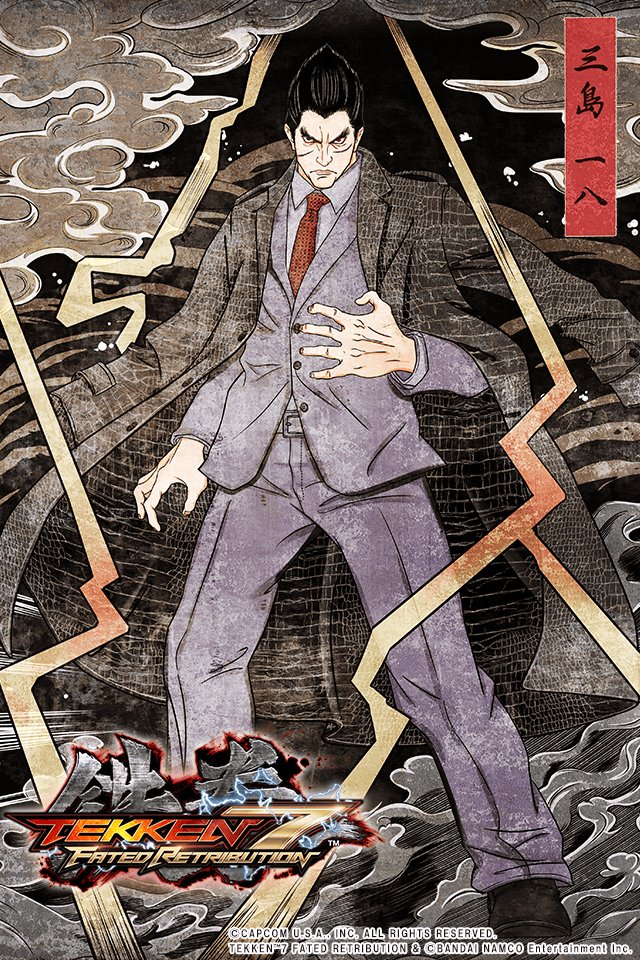 Nina Williams by Sagara Hiromi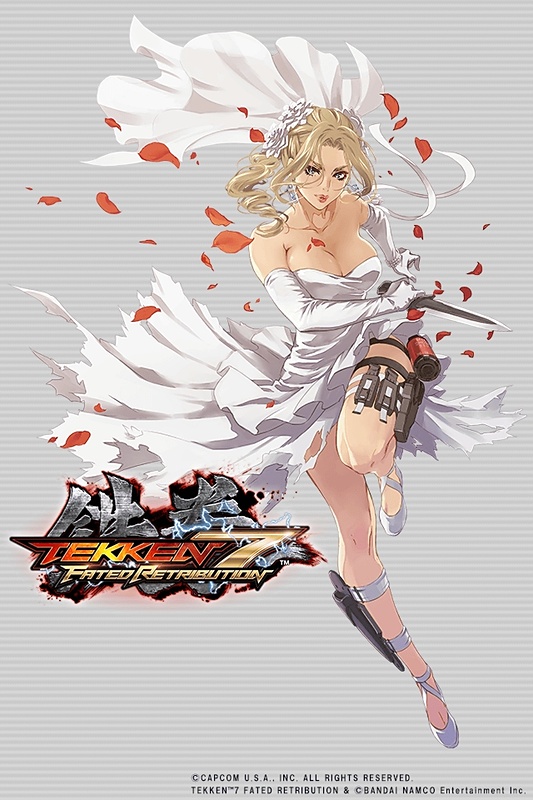 Lee Chaolan by Yoshihiko Arawi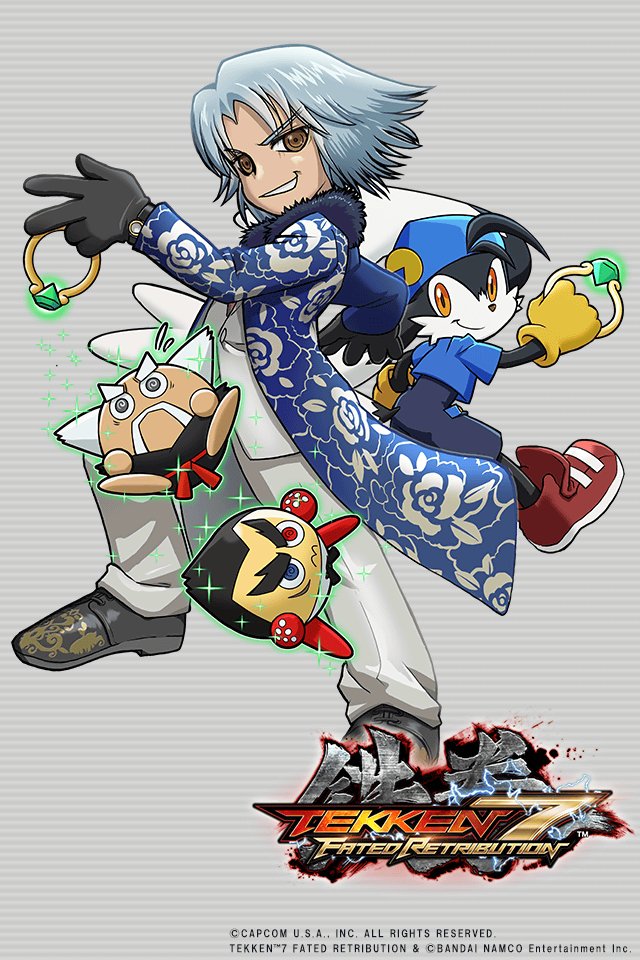 Kazumi by Andrew Archer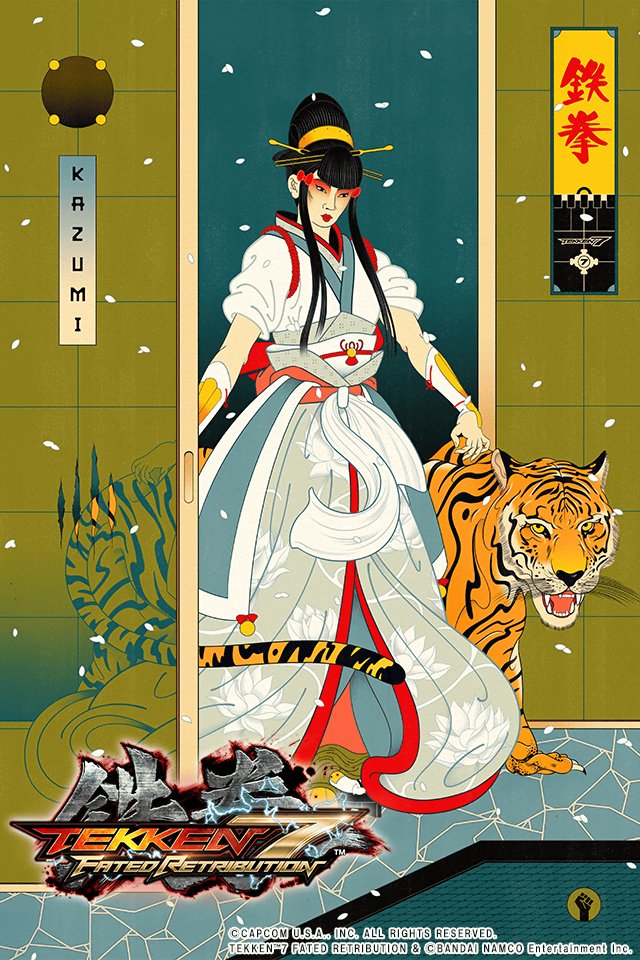 Gigas by Ron Kurniawan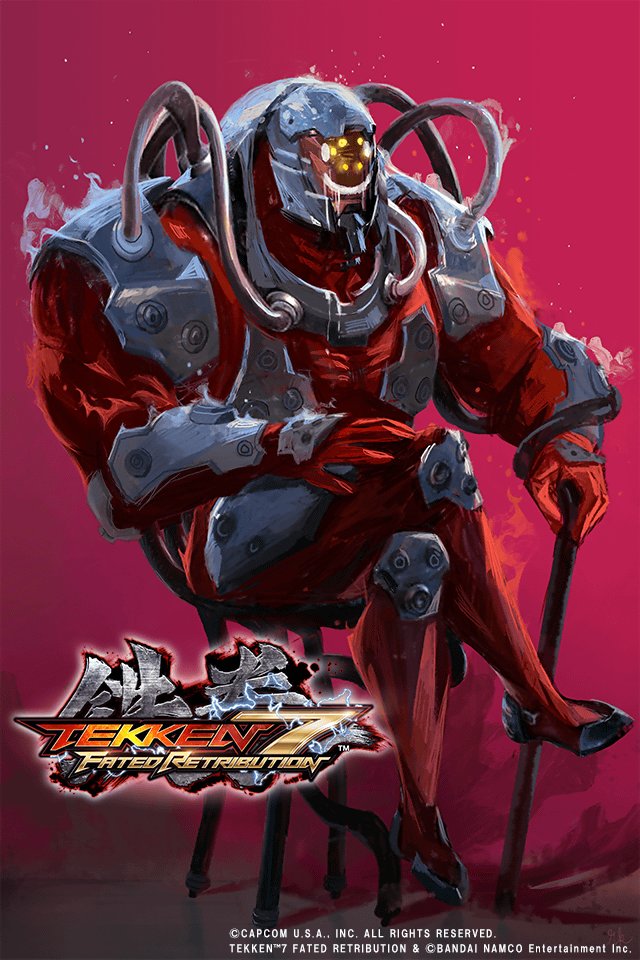 Jin Kazama by Andou Makoto





Lars by Sashida Minoru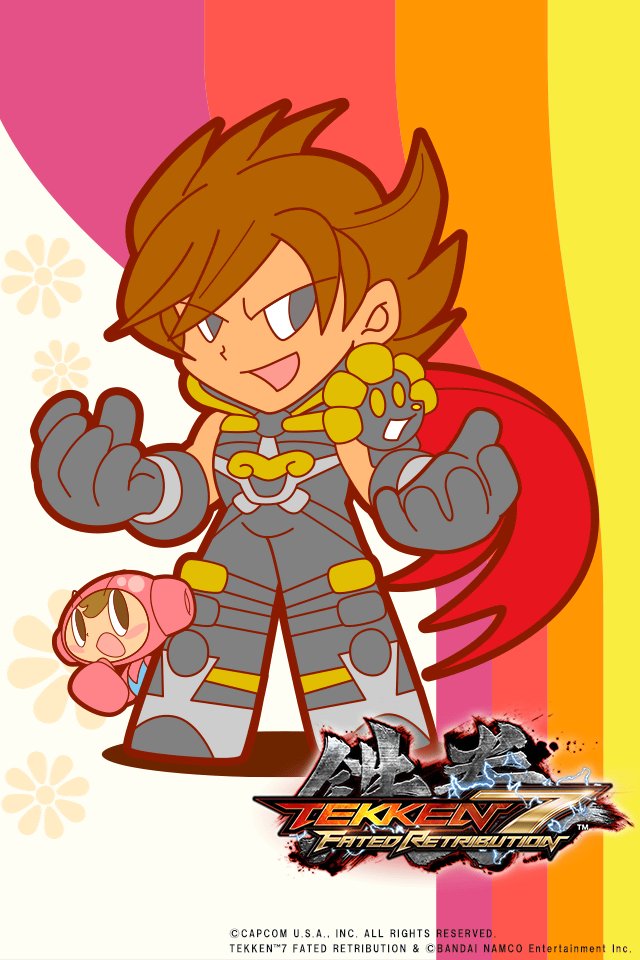 Heihachi by HYDRO74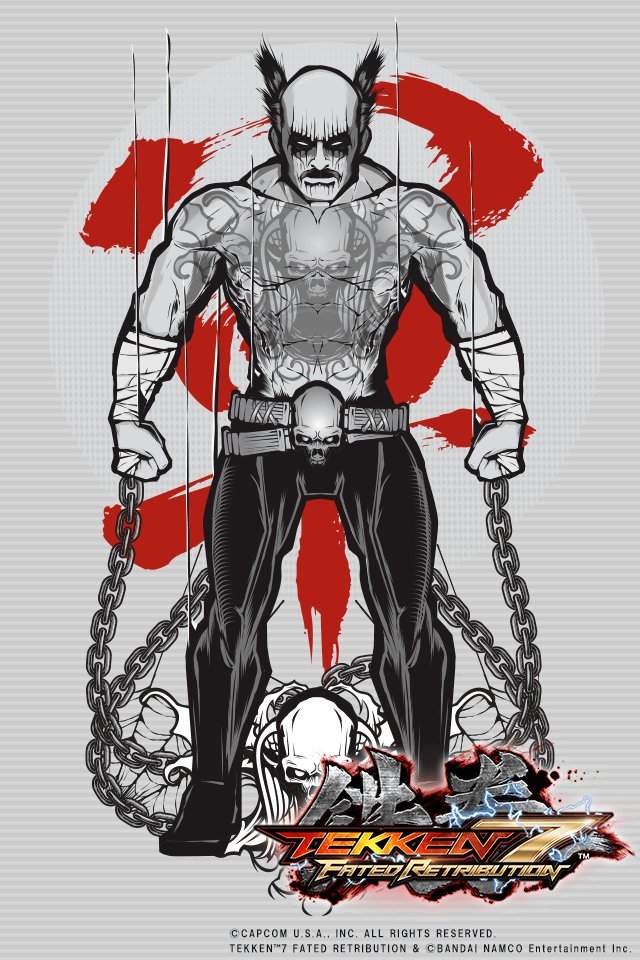 Heihachi by James Carey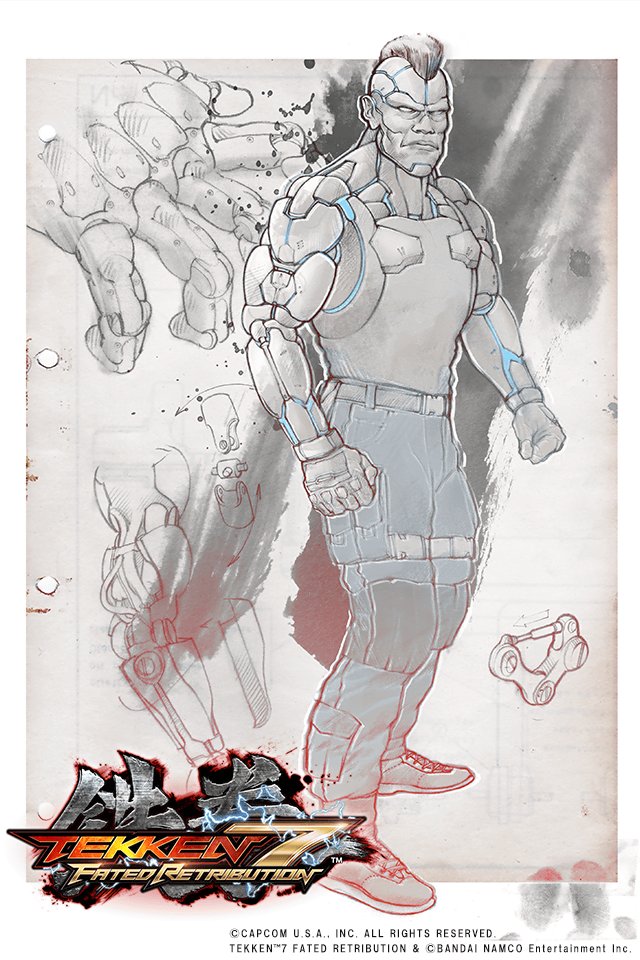 Alisa by Morioka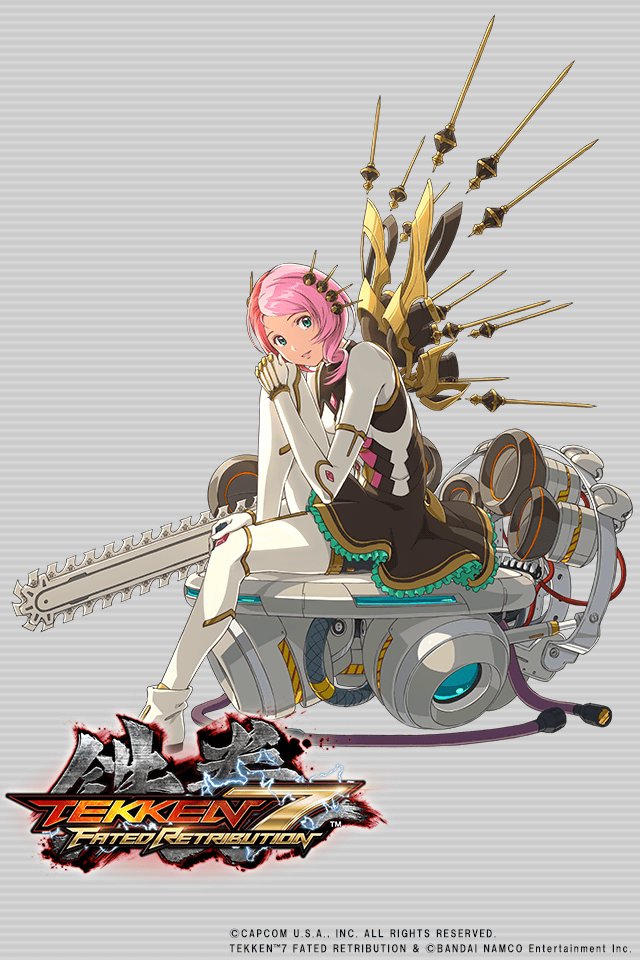 All of the above artworks were added to TFG's TEKKEN 7 Art Gallery and individual character pages. tuned on FightersGeneration.com for continued TEKKEN 7 coverage.