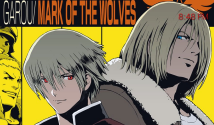 The iconic and era-defining SNK 2D fighter Garou: Mark of the Wolves is getting some more love on PlayStation 4. On Twitter, Limited Run Games announced they will be publishing a beautiful physical edition for the PS4 version of Garou: MOTW and it will be available for purchase later this month. Additionally, Pix'n Love and SNK announced two (yes, two) PS4 Collector's Editions of Garou: MOTW, including an "Ultimate Grant Edition" with signed artwork by Eisuke Ogura. Below, take a look at promotional images of the upcoming PS4 physical and Collector's editions of Garou: Mark of the Wolves.

Along with a physical copy of the game on PS4, both Collector's Editions also include a 80-page artbook, original soundtrack CD and 7 lithographs.
Pix'n Love hasn't revealed a price point for either of the Collector's Editions but said more information will be available soon.

Keep it here on Fighters Generation for more fighting game news.