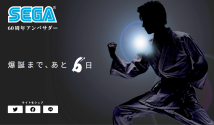 A silhouette of a man in a Karate gi appears in a teaser image posted today on Sega's official website. The teaser says (in Japanese) Sega will be making an announcement of some kind on Wednesday, March 25th... but regarding what?

The text in the image translates to "6 days until birth". At first glance, the simple inclusion of the number 6 would immediately make Sega fans hopeful for a long-overdue Virtua Fighter 6 announcement. (Don't play with our emotions like this, Sega!)

Before you get your hopes up (for VF6)... so far, the teaser most closely relates to Segata Sanshiro - a fictional (and beloved) Sega mascot used to promote Sega Saturn in the late 90's, played by the legendary Japanese actor, Hiroshi Fujioka. The web address on Sega's teaser page even reads "segashiro" in the title, so all we know so far is... it relates to him, somehow.

[UPDATE] Not surprisingly, there was no Virtua Fighter announcement. The teaser was only for Sega's 60th Anniversary website. See the updated article here.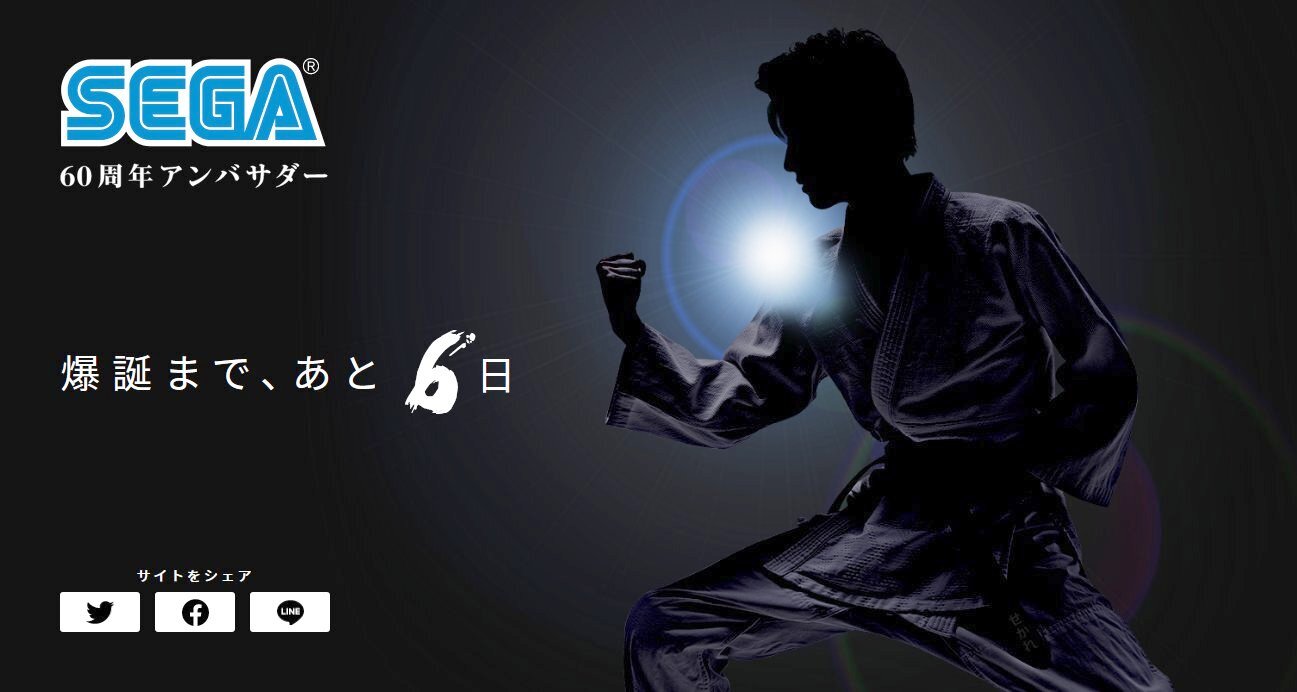 TFG will keep you up to date on Sega's incoming announcement planned for Wednesday, March 25th... but I will go on record and say: Segata Sanshiro would make one hell of a guest character for Virtua Fighter 6.

~TFG Webmaster