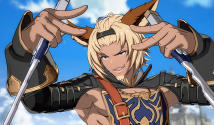 Back in December 2018, Granblue Fantasy Versus was announced as Arc System Works' next 2.5D fighting game. The second official trailer (below) was uploaded this morning, confirming playable character Lowain, who is accompanied by his comrades Elsam and Tomoi. In the trailer, Yggdrasil was also revealed as a "summon" character for Lowain and his friends. When summoned, Yggdrasil will take up a large portion of the screen, towering over her opponents to deliver lightning and earth-based spells.


Set in the same universe as Cygames' popular Japanese mobile game, Granblue Fantasy, GF Versus is planned for a worldwide release on PlayStation 4 sometime in 2019. Cygames director Tetsuya Fukuhara previously hinted at a possible PC version release via Steam, but only the PS4 version has been confirmed so far.

A free spirit who was all about his part-time job, a good gab sesh with the boys, and a dash of adventure every now and then. That all changed when Katalina visited the restaurant where he worked. It was infatuation at first sight. Determined to follow her, he quit his job and began a new life as the cook on Gran's crew.

He's a fair hand with a dagger, but with his buddies Elsam and Tomoi there to run interference and baffle opponents, he can really ruin an enemy's day… probably.

GRAN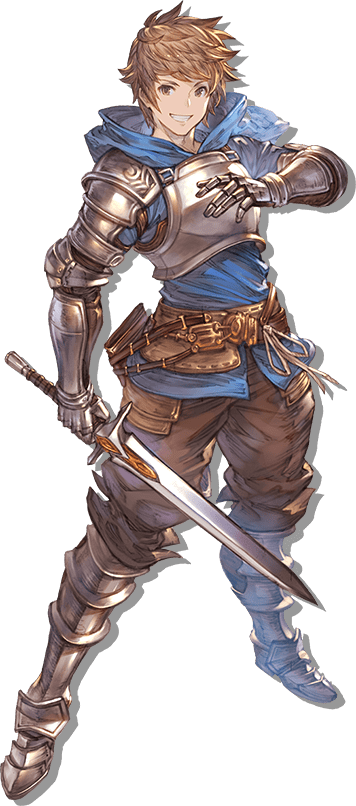 BIO: Gran is the honest to a fault hero who's traveling to the Estalucia, the Island of the Astrals at the behest of his father. He's accompanied by Vyrn, his flying lizard-like buddy, and Lyria the mysterious blue-haired girl who saved Gran's life by linking it with her own.

KATALINA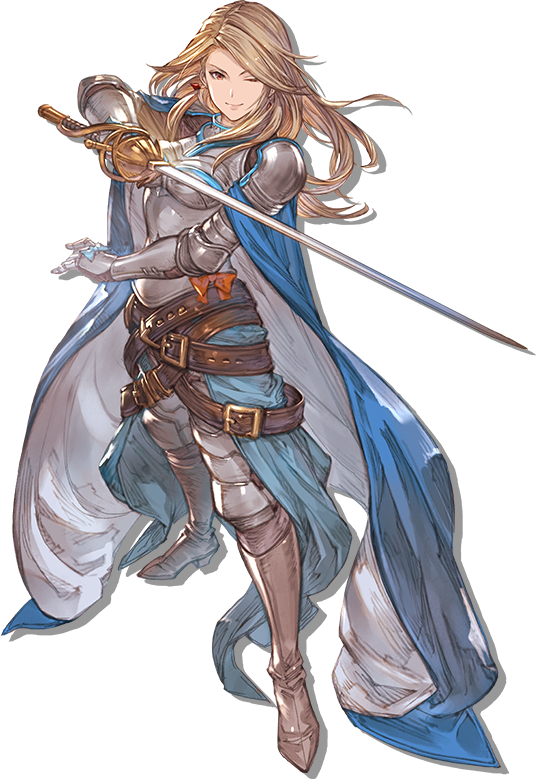 BIO: Katalina is a former Imperial Knight who abandoned her post to protect Lyria. When hearing of the experiments the Empire had planned for Lyria, she engineered the latter's escape, helping begin her adventures with Gran. She has trouble with directions and cooking.

LANCELOT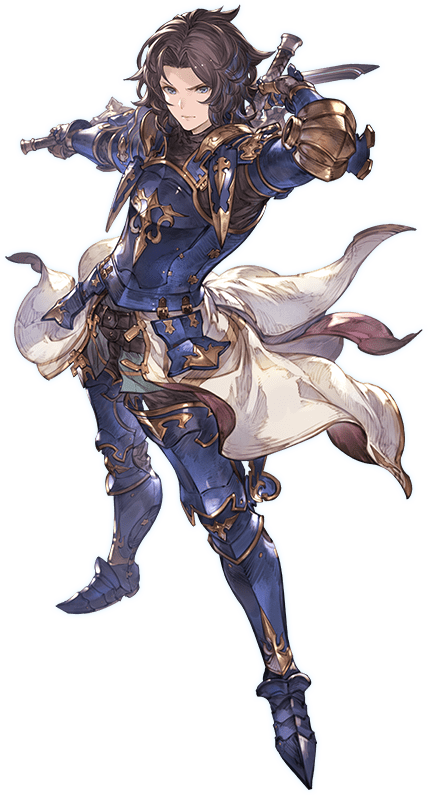 BIO: Lancelot is the captain of the Order of White Dragons of Feendrache Kingdom. He's a master swordsman who will willingly risks life should any threat arise to his beloved kingdom. (Also, he has trouble keeping his room clean.)

CHAROLOTTA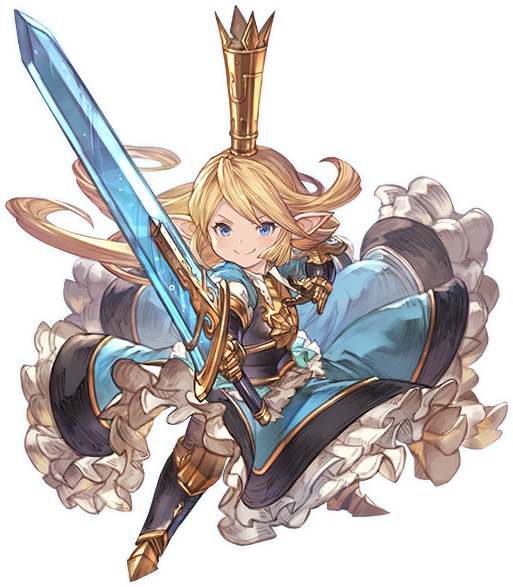 BIO: The diminutive Charolotta is the captain of the Holy Order of Lumiel Knights. While she possesses both the love of her subordinates and superb martial skills, she predictably has a childish side, shown by her love of the famed "Little Skyfarer's Lunch" kids meal.

FERRY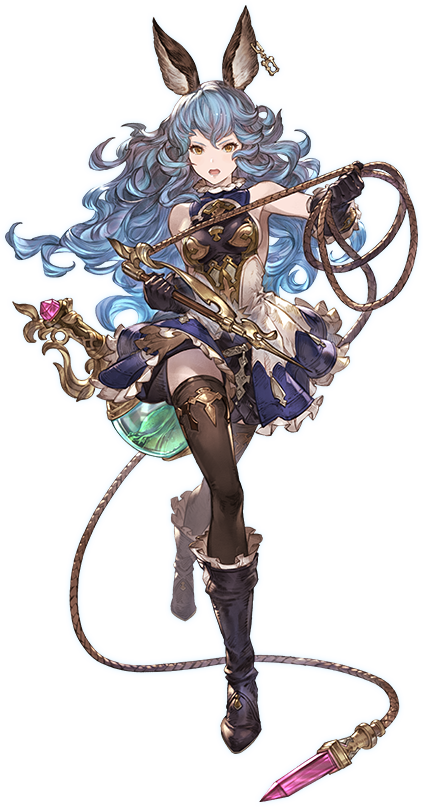 BIO: Ferry is an Erune girl who once lived in the Mist-Shrouded Isle. She died while waiting for her sister's return and returned as a spirit. Now, at Gran and Lyria's behest, she searches for her (now grown-up) sister. In addition to the whip she wields, she can also summon her ghostly pets to bite at her opponent.

Also check out the Granblue Fantasy Versus official website.

Stay tuned on FightersGeneration.com for full coverage of Granblue Fantasy Versus.