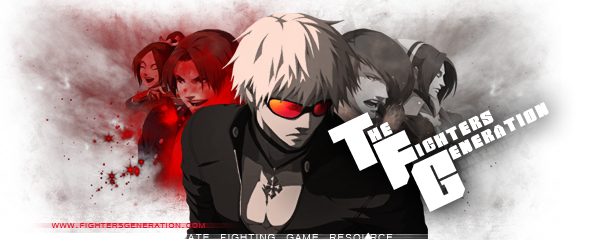 You do play Fighting Games... right?
We live for them... some of us for our entire lives.
Are 'Fighters' among your favorite genres of gaming?
Now we're talkin'... and you've come to the right place!

Did you ever put your quarter up on an arcade cabinet to get next?
Win or lose, it doesn't matter... you are part of THE FIGHTERS GENERATION.







"Fighting" and "Art" are one in the same.
One must study both to become a true master... find your inspiration here!
Are you a martial artist? ...or inspired by real martial arts?
The fighting spirit will never die... long live tradition, honor & ass-kicking.
Do you respect the beauty & diversity of authentic martial arts fighting styles?
Our favorite characters of Fighting Games represent our deep-rooted passion.







Do you admire the "Artistic Side" of Fighting Games?
Relax that "pro gamer talk"... this is much more than frames and numbers.
Are you searching for the best Fighting Game Artwork, Images, or Animated GIFs?
Add TFG to your Favorites / Bookmarks if you haven't... you'll thank me later.
Are you an artist, admirer of Fighting Game lore, cosplayer, or game developer?
You'll find exactly what you're looking for here on TFG... and then some.







If you are "new" to the Fighting Game Community and willing to learn more...
Fighting Games have a rich and vibrant 30+ year history. TFG is a great place to start... or reminisce.
Are you interested in learning about specific Fighting Games or characters?
Every true Fighting Game and Fighting Game character is here.
To Fighting Game enthusiasts...
WELCOME HOME.







The Fighters Generation is a graphics intensive site...
Best viewed in 1440 x 900 (widescreen) or higher, with a speedy PC.
Best browsed with Samsung Internet, Apple Safari and Mozilla Firefox.
Compatible with most smartphones & mobile devices. Use TFG MOBILE.
Have the following fonts installed to properly view pages on TFG:
Calibri, Century Gothic, Courier New, and Vernada.

Finally, please DISABLE Adblockers while browsing!
We have INCREDIBLE partners bringing you high QUALITY ads.
This independent fan site is made possible by viewers like you.


A LOOK BACK AT THE HISTORY...

TFG Webmaster here... Thanks for visiting The Fighters Generation. To learn more about the history of this website (and fighting games), continue reading! When I began creating this website (20+ years ago), I soon learned I wasn't the only person with a deep passion for this genre. Fighting games are more than a hobby, more than entertainment, and a lot more than "just a game". Gamers who were frequent to arcades in the early 90's, where the rise of the fighting genre began in arcades around the world, are the Original Generation of fighting game players. The OGs. Those of us in The Fighters Generation will never forget the days when kids and adults filled the arcades to maximum capacity, the better of us hovering around the newest fighters - waiting to test out the competition (and the best of us racking up crowd-pleasing win streaks). No other genre of gaming brought that level of hype, or crowd, and or made that kind of impact. It was a phenomenon than began, worldwide. Fighting games were responsible for breathing new life into the struggling arcades of the early-mid 90's, and kept the arcade scene alive for many years to come. Even though arcades have diminished over the years (especially here in the USA), the fighting genre is still very much alive and kicking today, thanks loyal fans and players around the world, and the dedicated creators & companies behind the timeless games & characters we've come to know and love. Thanks to our passion... fighting games have practically become "mainstream" again... (but then again, still aren't really mainstream).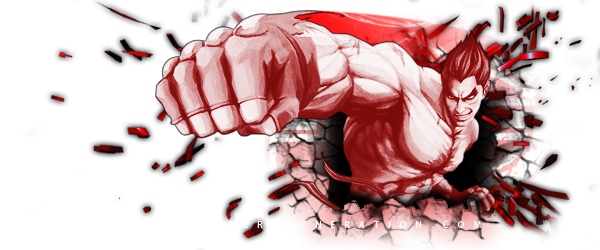 Since the arrival of arcade fighting games in the late 80's / early 90's, the genre always has been a leader and a prominent influence in the now billion dollar video game industry. There's no denying the character designs and gameplay elements within fighting games have inspired countless other franchises and genres out there, and have also exceeded themselves well beyond video games. (Just look at all the atrociously bad movies Hollywood tried to cash in on, and don't forget about the dummies who blamed violent behavior on games like Mortal Kombat back in the 90's.) Whether 2D, 3D, realistic, or unrealistic... fighting games have made a momentous mark on video game history, and history has repeated itself time and time again, year after year. Regardless what country you're from or what language you speak, FightersGeneration.com is your #1 resource to reminisce and reflect on the history, evolution, and beauty of fighting games... TFG will also keep you up to date on the latest Fighting Game News!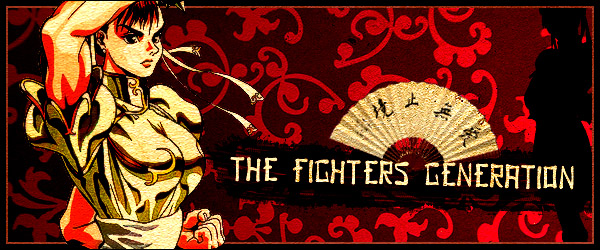 First and foremost, The Fighters Generation website embraces the ARTISTIC side of fighting games. This website was designed to showcase the most eye-pleasing aspects of fighting games, and when you look closer, hopefully you find yourself immersed in everything the genre has to offer. As a lover of video games and a casual pencil artist since I was a child, I've always been inspired by character designs... in particular. If you're well-acquainted with the top fighting games, there's no doubt something very special about the characters, artwork, and overall visual designs of fighting games. Not only the visuals of the characters, but their storylines, inspirations, and movesets are all deep-rooted and have proven to be timeless. Let's face it, not everyone can appreciate what good "ART" is these days. Contrary to what some may believe, most fighting games can easily be considered "works of art"... not only due to the intricate game designs themselves (and their brilliantly composed soundtracks), but due to the countless traditional 2D artworks, 3D renders, and animations that were created from scratch by amazingly talented artists.


That said, TFG would like to credit the master artists originally responsible for creating some of the most inspiring video game artwork of all time in 90's, which would inspire a whole new generation of fighting game fans many years into the future... Just to name a few of these artists: Bengus, Akiman, Shinkiro, Edayan, Hiroaki, Dai-Chan, Kinu Nishimura, Daigo Ikeno, Takuji Kawano, Falcoon, Nona, Eiji Shiroi and Daisuke Ishiwatari. There are many more. On that note, be to check out TFG's frequently updated Artist Profiles feature to learn more about these artists and the inspiration behind the fighting games we love. In case you don't know, the original purpose of creating this website (in 1999-2000) was to proudly and respectfully showcase the very underrated, but fan-beloved official artwork of fighting games. If it weren't for the preceding artists, this website would not be here as you know it. And in turn, you may never have become as interested in fighting games (or even heard of TFG) if it weren't for the aforementioned artists and the existence of this website, together. Hey, it's one big circle of love. Old school FGC... Old school devs... THANK YOU. If you're a 2D Artist, Animator, Game Developer, Pro Fighting Game Player, or simple a Fighting Game fan... This website was made for you!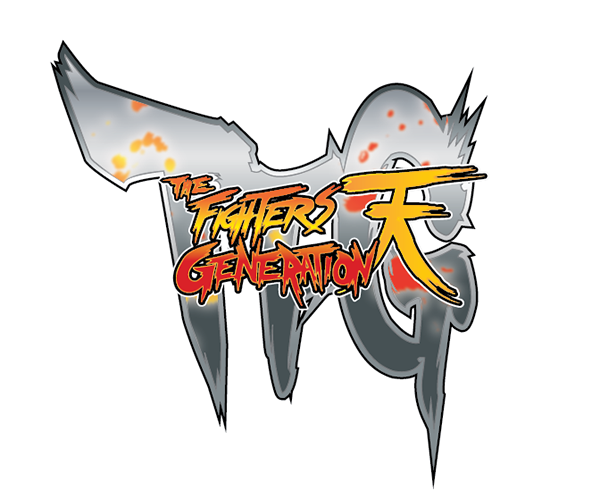 The best fighting games would not exist without ART. The 2D sprites and animation that started it all in the late 80's / early 90's have evolved dramatically and beautifully over the past 3 decades. If for some reason you don't understand how "Fighting Games = Art," this website is designed to properly will educate you. :) Before mass marketing, YouTube, and other means of advertising games (like DLC)... ARTWORK was primarily used to market and promote fighting games. Top tier fighting series like Street Fighter, TEKKEN, Soul Calibur, King of Fighters, Virtua Fighter, Samurai Shodown, and countless others got their start by promoting their unique art styles and innovative in-game graphics. Before even playing the game, the revolutionary visuals of these titles were responsible for getting players interested in (and eventually buying) these legendary games.







The Fighters Generation proudly hosts a plethora of official (and non-official) fighting game artwork and animated 2D sprites. (The highest quality possible!) TFG is the largest archive of its kind, and continues to grow daily. For 20+ years, this website has proven to be a dependable tool & reference for professional artists and aspiring artists alike. A primary reason this website came into existence back in the early 2000's was to inspire the many artists around the world who love and appreciate fighting game art and character design.


If you're an artist, animator, or game developer who uses FightersGeneration.com for reference, or inspiration... keep doing what you're doing! Your passion inspires me to make this website even better. (And I'd love to hear from you on social media! My DMs are always open on Twitter: @Fighters_Gen.) Also, shoutouts to the professional cosplayers who also use TFG for reference when creating their costumes (and poses for their photos)! As you can see, TFG's media galleries appeal to a wide variety of fighting game fans. However, TFG certainly doesn't stop at artwork and has evolved into many other avenues. As the TFG webmaster, I'm committed to bringing you the absolute best and most elaborate Fighting Game News, Reviews, Fun Facts, Videos, Streams, and more. Of course, I will always continue to update TFG's ever-evolving, world famous Character Profiles: complete with elaborate bios, storylines, overviews, and the best Artwork + Animated GIFs for 1000's (upon 1000's) of characters. It's a ton of work and has taken incredible dedication over the past 20+ years... but I love doing it. I also love entertaining the TFG audience via Fighters Generation's YouTube, streaming on Twitch, and posting interesting and informative content on social media (scroll down for a full breakdown of TFG's social media network).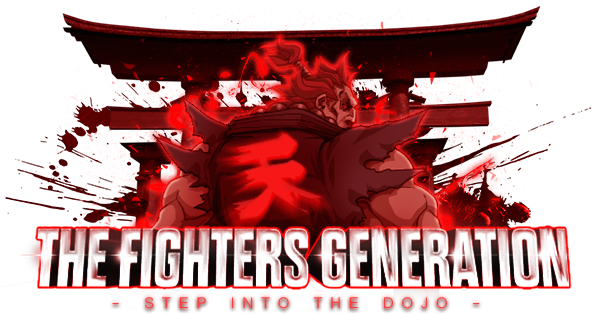 In continuation on the subject of ART... as you may know, many fighting games (such as TEKKEN, Virtua Fighter, Soul Calibur, and even Street Fighter) contain characters whose fighting styles are closely based on real life MARTIAL ARTS. Even some of the more "exaggerated" movements of ultra-powerful or (some would say) "unrealistic" character designs pay direct homage to traditional martial arts styles. Personally being involved in martial arts for well over 20 years (most of my life), I always appreciated this aspect of fighting games as well. The "art of fighting" is embedded in my blood and lifestyle. In fact, I teach traditional martial arts for a living. I'm one of the very lucky people out there who loves his day job, and I really couldn't imagine doing anything else. I've been studying the science of fighting for most of my life, so fighting games are more "real" to someone like me than most people could imagine. I've also met many other people who appreciate both fighting games and martial arts just as much as I do... and it's always inspiring to meet them. For martial artists, there's so much to appreciate when it comes to the classic (and new) fighting game characters who proudly portray the beauty, authenticity, tradition, and personality behind countless martial arts styles.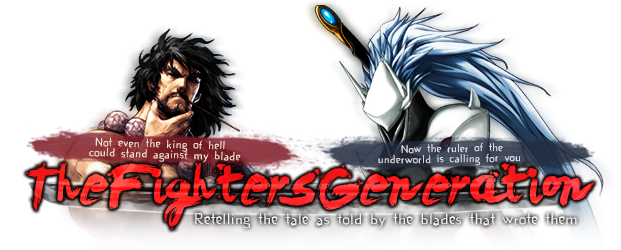 If you happen to be a fellow martial artist who found your way here, WELCOME. If you don't already know, you'll soon learn about the countless tributes to martial arts represented in fighting games. In the long run, TFG itself is a tribute to the diversity and timelessness of martial arts. The "spirit" of fighting will always live here. To be frank (I am Frank), if fighting games didn't contain vivid references to authentic martial arts, I probably never would've become as interested or as passionate about fighting games in the first place (and this website probably wouldn't exist). That's how important martial arts and martial arts-based characters are to me. Not only have fighting games become more realistic, more technical, and contain many overtones of martial arts & martial arts principles, but I believe fighting games are even good for your brain. A proper fighting game brings two people together in a unique head-to-head match-up that you really can't find anywhere else (besides actually sparring or being in a real fight of course).


Just like in a real fight, a quality fighting game is the ultimate test of mental concentration; requiring creativity, patience, sharp reaction time, precise decisions, prediction of your opponent's mind & movements, and ultimately, pure skill in order to be victorious. The "thinking game" involved in great fighting games (especially TEKKEN) really does mirror some of the very same elements one would encounter in a real fight. And yes, I do believe being a martial artist of 20+ years gives me some sort of "edge" in playing fighting games, as it would for any practiced fighter. I suppose over two decades of playing nearly every fighting game in existence probably helps too. ;) Also worth mentioning, are the many professional fighters and pro-wrestlers out there who love fighting games for the very same reasons. You know who you are... Keep representin'.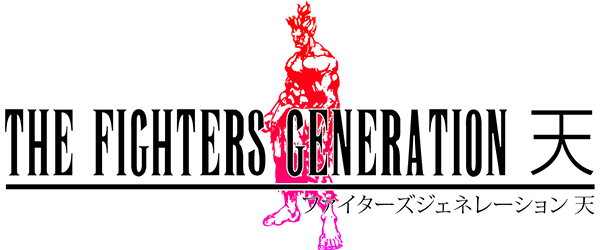 In closing, I'd like to point out that I didn't create TFG to make money. In fact, I worked on this website for well over a decade at a financial loss. I created TFG purely out of passion for fighting games, artwork, and characters I love. I've kept it going all these years to ensure that the fighting genre never fades away... and that the art, brilliance and beauty is never overlooked or under-appreciated (because I've read some negative things on the internet that suggest otherwise). If you remember correctly, there was a period of time when fighting games weren't so abundant, and certainly weren't "front page" news. There was a time when many "gamers" out there were saying things like "2D fighting games are dead."... but my work and TFG never wavered. There was a time when many "gamers" out there were saying "3D fighting games are dead." ... but TFG never wavered. I never became disimpassioned by haters or negativity. Negative statements like these only further inspired me to show how amazing fighting games are, and to make TFG the best fighting game website possible. The thousands of dedicated competitive FGC players, tournament organizers, artists, commentators, and supporters also never wavered. Throughout the years, we've all contributed in making the fighting genre the ongoing success that it is today. Let's keep it going. That said, thank you for visiting and supporting FightersGeneration.com. This website is made possible by viewers like you.




For business inquiries / sponsorship opportunities, contact here.
Beginning in 2009, The Fighters Generation expanded into social media. As the TFG Webmaster, in addition to writing news articles and managing content on this site daily, I personally put a lot of time and effort into all 5 of TFG's social platforms. Over the years, it's been incredibly fun & rewarding interacting daily with fellow FG fans, amazing artists, professional players, game developers, FGC personalities, and fellow content creators. If you follow TFG on any of the social media profiles below, THANK YOU!



To get the full TFG experience... Follow TFG on all social media platforms below. If not, you'd be missing out on some great daily posts, conversations, opinions, polls, videos, and "likes" that won't show up unless you follow me. Indeed, these are my personal social media profiles (and I'm on my phone quite a bit)... so you'll also get to know a little bit more about me, Frank Joseph / Mr. Yagami. I frequently comment, interact via DM, and add commentary to posts. I also permanently avoid drama, negativity, and irrelevant posts. Thanks to those in the FGC who make fighting game discussion on social media a fun and positive experience. Below is TFG's official social media network and a description of the unique focus behind each profile.

Send a TIP / DONATION and support the site!
Want to help? You can become a supporter of the website with a Tip or Donation. Send any amount via Streamlabs or directly through PayPal (donate button link below). You can also become a monthly supporter on Patreon and enjoy original TFG content. The website's dedicated server costs over $100 per month out of my pocket ($1,200+ annually). Multiply that by 20 years TFG has been online. Still to this day, I've spent more money than I've earned promoting fighting games over the past 2 decades. It's a labor of love, a lifelong passion, a 24/7 job... and I greatly appreciate your consideration and support to help me keep this going. Long live fighting games!