POSTED: Friday, October 9th, 2020 (10/11/2020)

ARCREVO Online 2020 Event This Weekend / Schedule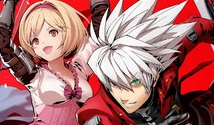 Beginning this Saturday, October 10th, Arc System Works is kicking off their ARCREVO 2020 online tournament series featuring tournaments in anime fighting games, including: Guilty Gear Xrd REV2, Granblue Fantasy Versus, BlazBlue Cross Tag Battle, BlazBlue: Central Fiction, and Under Night In-Birth Exe:Late[cl-r]. If you've been aching for some high-level anime FGC competition, tune in this weekend for UNICLR and BBCF tournaments streaming from Japan (twitch.tv/arcsystemworks). Below is the full ARCREVO 2020 schedule spanning the next 2 weeks. On that note, stay tuned for possible Guilty Gear -STRIVE- / GBVS Season 2 reveals! [UPDATE] New character Giovanna was revealed for Guilty Gear -STRIVE-.


ARCREVO 2020 SCHEDULE
Oct. 10th – Under Night In-Birth Exe:Late[cl-r] (10:00 - 18:00 JST)
Oct. 11th – BlazBlue: Central Fiction (15:00 - 22:00 JST)
Oct. 17th – Guilty Gear Xrd: Rev 2 (10:00 - 18:00 JST)
Oct. 18th – Granblue Fantasy: Versus (10:00 - 20:00 JST)
Oct. 24th – BlazBlue: Cross Tag Battle (10:00 - 18:00 JST)
Additionally, Arc System Works released a full-size version of the first crossover illustration created by ASW designer Konomi Higuchi for ARCREVO 2020 (below).


Visit the ARCREVO Japan 2020 official website for more details.

Source: ARCREVO Japan Official Website
RELATED NEWS | SEPTEMBER 2020
"Guilty Gear x The King of Fighters" Crossover is Happening in KOF '98: UM Online

Before you get overly excited... it's not a fighting game, unfortunately. However, Guilty Gear characters are on the way to the mobile RPG title, KOF '98: Ultimate Match Online, marking the first ever crossover for these two iconic series. Sol-Badguy, Ky Kiske, Baiken, and Dizzy are confirmed as playable characters

— complete

with 2D sprites in the game, and are visually based on their GGXrd REV2 iterations.

Related News: (7-31-2020): Nagoriyuki & Leo Whitefang Revealed for GGStrive,
(7-4-2020): Guilty Gear -STRIVE- Developers Backyard #2,
(6-23-2020): Guilty Gear -STRIVE- Zato-1 & Millia Gameplay,
(6-1-2020): Guilty Gear -STRIVE- Developer's Backyard #1,
(5-15-2020): Guilty Gear -STRIVE- Delayed to 2021
Related TFG Links: Guilty Gear -STRIVE-, Granblue Fantasy Versus | TFG NEWS

✔ FOLLOW FIGHTERSGEN ON: