SNK Heroines: Tag Team Frenzy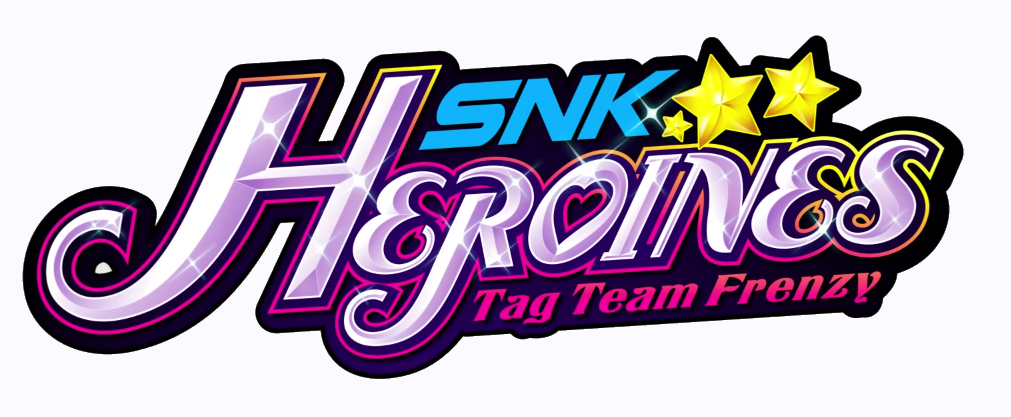 ABOUT: The "spiritual successor" to SNK Gals Fighters (2000), SNK Heroines: Tag Team Frenzy was announced on January 11th, 2018 during the Nintendo Direct Mini stream. SNK Heroines is a 2-Vs-2 tag team fighting game with "simplified" special moves, fast-paced gameplay, and up to 4 players online or offline.



Gameplay systems include the Spirit Gauge - enabling special moves with a single button press or using "items" to turn the tide of battle. Attack damage become weaker when the Spirit Gauge is low, so players can switch out characters. When the opponent's life gauge is red, characters can initiate the Dream Finish technique to win the round.



SNK Heroines features a customization mode where players can alter their characters' costume, voice, and accessories. Online features include match spectating and "betting on" winning players which wins you in-game currency. Players can use their winnings to buy voice clips and accessories in the customization mode. Other online modes include Quick Play and 8-Player Room Match.



A PS4 Collectors Edition titled "Diamond Dream Edition" was announced which contains a variety of bonus items. The $119.99 special edition (which can now be pre-ordered on NIS America), features: a hardcover art book, 2-disc soundtrack, "Fatal Cutie" cap, lapel pin set, collector's box, a sleeveless Mai Shiranui shirt, wrist sweatband, and workout towel. The standard edition will be priced at $49.99.

Page Updated:
June 3rd, 2020
Developer(s):
SNK Corporation
Publisher(s):
NIS America, Inc.
Platform(s):
Nintendo Switch, PlayStation 4, PC
Release Date(s):
Sept. 6th, 2018 PS4 / Switch
Sept. 7th, 2018 PS4 / Switch
Feb. 21st, 2019 Steam
Characters:
Athena Asamiya, Leona, Kula, Mai Shiranui, Yuri Sakazaki, Nakoruru, Shermie, Zarina, Sylvie, Love Heart, Luong, Mian, Mui Mui, Kukri, Terry Bogard, Thief Arthur, Skullomania, Miss X, Jeanne
Featured Video:
Related Games:
SNK Gals Fighters, The King of Fighters XIV, Blade Strangers, DOA5: Last Round, Dead or Alive 6, Street Fighter V: Arcade Edition, Marvel VS Capcom: Infinite, Skullgirls, Skullgirls: 2nd Encore, Arcana Heart 3, BlazBlue Cross Tag Battle, Dragon Ball FighterZ, Fighting EX Layer, Under Night In-Birth: EXE Late[st], Samurai Shodown (2019)

Gameplay Engine
Story / Theme
Overall Graphics
Animation
Music / Sound Effects
Innovation
Art Direction
Customization
Options / Extras
Intro / Presentation
Replayability / Fun
"Ouch" Factor
Characters

BOTTOM LINE

First Impression:

SNK Gals Fighters (2000) is an iconic NeoGeo Pocket title with a well-deserved cult following. For those who don't know, SNK Gals Fighters was a charming, fan-service heavy title and something very "different" for SNK fans at the time.

18 years later... we've all grown up quite a bit from our NEOGEO Pocket days. For some reason, the SNK fam decided SNK Heroines: Tag Team Frenzy is what the world needs in 2018. At first glance... Heroines isn't the type of game I'd personally get too excited about. Just being honest. Do I need to explain? I like serious fighting games. (I'll even gladly settle for semi-serious, with some strong comic relief thrown in.) This game though? What even is this? *In stupid movie-announcer guy voice* In a world... where SNK fans are dying for a reboot of Samurai Shodown, Garou, or Art of Fighting. . . comes a game. . . with girls. . . who seem like they are slightly uncomfortable in their clothing. . . in a mansion. Ok, okay... I'm done.

Maybe if I had a 10 year-old daughter who wanted to try getting into fighting games, I'd start her with SNK Heroines to her so that she could play it on her little Nintendo Switch... and in turn, maybe someday she'd understand her father's weird obsession with them fightin' games he still plays. Yes, I just suggested that SNK Heroines is a game that looks like it's for little girls. (You bearded man-children with weebs seem far too excited about this one.)

SNK is trolling us... it's a funny time us fighting game fans are living in, when DOA6 is allegedly "toning down" sexuality, and SNK is giving us a female Terry Bogard with huge breasts. Long after this game becomes boring (because the gameplay looks really super casual), fighting game historians will refer back to this game and remember... ohh yeah, that happened. The reaction SNK is getting from their guest character reveals (judging from hilarious Twitter/Youtube comments) is likely to far outshine (and outlive) the "game" itself, and whether or not it's actually fun to play. In fairness, SNK Heroines does have some pretty legit guest characters.

It seems like SNK purposely set out to make a niche game, and/or to practice their 3D rendering skills for future (more serious) remakes. SNK Heroines is an unexpected direction from SNK, especially at this time, and now they've got fighting game players talking about over-sexualization (the thing that DOA banked its career on) instead of EVO or eSports. Even though it's not the Samurai Shodown reboot SNK should be putting 100% of their time into, I'm still interested to try this game. (I'll just wait for the ultimate edition with all the DLC characters, because.... yeah). Btw SNK, by all means, take your sweet time with the Samurai Shodown reboot. There's no rushing that! (P.S. It's interesting that I wrote the sentence above before the reboot was announced.)

One thing I do like about SNK Heroines is the Art Style. The character illustrations are funny and entertaining, at least. The alternate costume designs are a good mix of nostalgia, fan service, and random SNK humor. I'll admit I'm entertained... "SNK Waifu Battle 2018" probably won't end up being center stage at EVO 2018 (and not every fighting game needs to be). Some fighting games can just be fun. So I'll remain optimistic. SNK Heroines could catch on, and end up being a "fun" change of pace in the genre. (Or... it could suck... there's always that chance, too.) 1-button special moves? Are gamers' attention spans really that deteriorated now? In any case, I'll review this game someday.
~TFG Webmaster | @FIGHTERS_GEN