The King of Fighters XV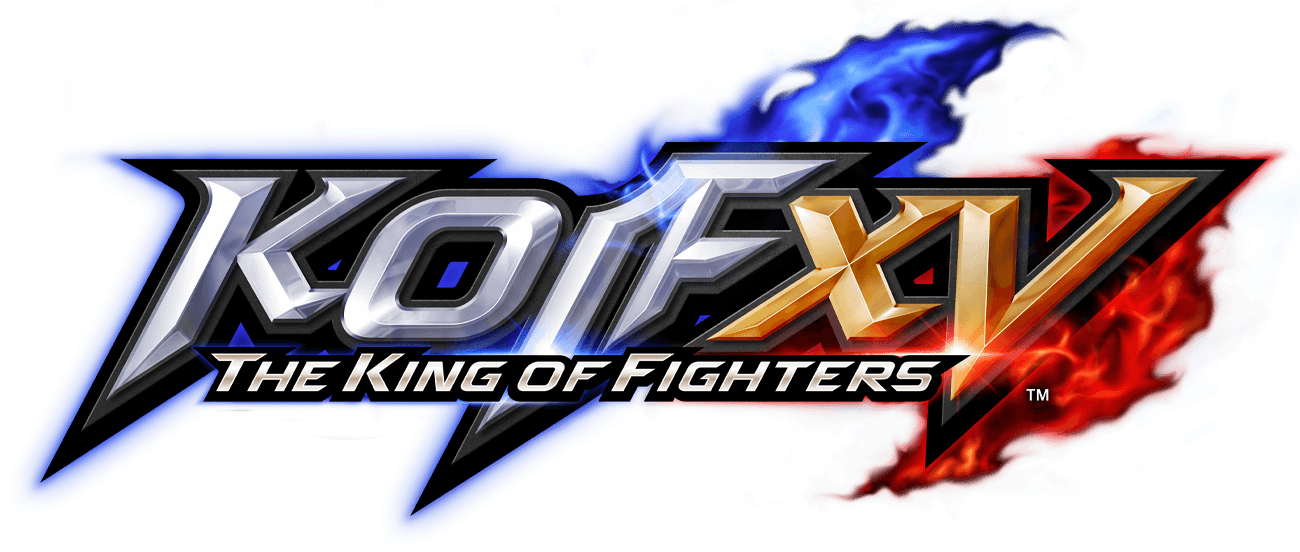 ABOUT: After originally announcing the game was in development in August 2019, SNK officially revealed The King of Fighters 15 in January of 2021. Game Director Yasuyuki Oda and Creative Director / Character Artist Eisuke Ogura describe KOF 15 as "the most ambitious KOF title to date". KOF 15 shows off an updated 3D graphics engine from KOF XIV (the second game by SNK to use Unreal Engine 4), building and expanding upon the prequel's 2.5D visual style and animation. KOF 15 will continue the storyline from KOF 14, with Shun'ei as the game's main protagonist. New characters Isla, Dolores, and Krohnen will also make their debuts.




The King of Fighters XV gameplay engine features the following mechanics: Shatter Strike, MAX Mode, MAX Mode (Quick), and Rush Combos. Shatter Strike is a counter / defensive mechanic that all characters have access to and can turn the tide of battle as it can lead to powerful combos. Rush Combos are simple chain-combos that players can access by repeatedly hitting one button. Like in past games, MAX Mode unlocks your character's offensive potential. MAX Mode Quick cancels attacks and extends combos



The KOF series has a long history of entertaining character cameos from other SNK games appearing in backgrounds. A number of character cameos will return in KOF XV, as two wrestlers from the 1993 NEOGEO wrestling game, 3 Count Bout, appear in the KOF XV arena background (Terry Rogers and M. Barnes). In addition to brand new environments, classic locations such as Sound Beach from Fatal Fury 1 will also be returning in KOF XV.



KOF XV game modes include: Versus, Story, Training, Tutorial, Online (Ranked, Casual, Online Training, Replay), Mission, DJ Station, and Gallery. The game will also feature a variety of Versus Mode options including Single Vs, Party Vs, and Draft Vs. The extensive DJ Station mode will feature over 300 music tracks from SNK history which players can listen to at any time while playing! Additionally, iconic anime director / animator Masami Obari will be returning to the SNK universe to direct a King of Fighters XV anime short, coinciding with the release of the new KOF installment. The animated (short) movie will be included in its entirety inside KOF XV's Gallery mode.




In June 2021, producer Yasuyuki Oda made the announcement that The King of Fighters XV release window has been postponed to the first quarter of 2022. The official statement from SNK confirms the continued rising cases of COVID-19 in Japan has affected the original development schedule for KOF XV and is the main cause for the delay. KOF XV was originally announced back at EVO 2019 with the logo reveal, but it wasn't until early this year that the first gameplay footage was shown. SNK reaffirmed that the decision for the delay is to ensure the "quality" of KOF XV.



The King of Fighters XV launched with base roster of 39 characters at launch. Post-launch paid DLC Team packs such as Team Garou (Rock, B. Jenet and Gato) and Team Southtown (Geese Howard, Billy Kane and Yamazaki) were released March and May 2022, respectively. Two additional teams will join KOF XV in Summer and Fall of 2022 - for a total of 12 post-launch DLC characters confirmed so far. Omega Rugal was added as free DLC in April 2022 along with Boss Challenge mode.







Page Updated:
April 1st, 2023
Developer(s):
SNK Playmore
Designer(s):
Yasuyuki Oda Chief Producer
Kaito Soranaka Game Director
Eisuke Ogura Creative Director
Artwork By:
Tomohiro Nakata Main Illustrator
Eisuke Ogura Concept Art
Platform(s):
PS5, PS4, Xbox Series X|S, Windows 10, Steam
Release Date(s):
February 17th, 2022
Characters:
Kyo Kusanagi, Iori Yagami, Leona Heidern, K', Benimaru Nikaido, Joe Higashi, Mai Shiranui, Meitenkun, Shun'ei, Chizuru Kagura, Andy Bogard, Yuri Sakazaki, Terry Bogard, Yashiro Nanakase, King, Shermie, Chris, Ryo Sakazaki, Robert Garcia, Blue Mary, Luong, Vanessa, Ramon, King of Dinosaurs, Athena Asamiya, Antonov, Ash Crimson, Heidern, Kukri, Isla, Dolores, Whip, Angel, Krohnen, Maxima, Kula Diamond, Elisabeth, Rock Howard (DLC), B. Jenet (DLC), Gato (DLC), Geese Howard (DLC), Billy Kane (DLC), Yamazaki (DLC), Omega Rugal (DLC), Orochi Chris (DLC), Orochi Shermie (DLC), Orochi Yashiro (DLC), Haohmaru (DLC), Nakoruru (DLC), Darli Dagger (DLC), Shingo Yabuki (DLC), Kim Kaphwan (DLC), Sylvie (DLC), Najd (DLC), Goenitz (DLC), Re Verse, Otoma=Raga
News Links:
January 2023: KOF XV Season 2 Shingo Trailer, Sylvie & Najd Announced

Featured Video:

Related Games:
The King of Fighters XIV, Samurai Shodown (2019), SNK Heroines: Tag Team Frenzy, KOF XIII, KOF XII, KOF XI, KOF '94, KOF '94: Re-bout, KOF '95, KOF '96, KOF '97, KOF '98, KOF '98: Ultimate Match, KOF '99, KOF 2000, KOF 2001, KOF 2002, KOF 2002 Unlimited Match, KOF 2003, KOF: Maximum Impact, KOF: Maximum Impact MANIAX, KOF: Maximum Impact 2, KOF: Maximum Impact Regulation A, KOF: Neowave, KOF EX Neo Blood, KOF EX2 Howling Blood, KOF R1, KOF R2, KOF Collection: Orochi Saga, Fatal Fury, Garou: Mark of the Wolves, Guilty Gear -STRIVE-, Street Fighter V: Champion Edition, Street Fighter 6, DNF Duel, TEKKEN 7, TEKKEN 8

Gameplay Engine
6.0 / 10
Story / Theme
8.0 / 10
Overall Graphics
9.5 / 10
Animation
6.5 / 10
Music / Sound Effects
7.5 / 10
Innovation
6.0 / 10
Art Direction
7.0 / 10
Customization
7.5 / 10
Options / Extras
9.0 / 10
Intro / Presentation
9.5 / 10
Replayability / Fun
5.0 / 10
"Ouch" Factor
8.0 / 10
Characters
8.0 / 10

BOTTOM LINE

7.3 / 10

Review based on PS4 version

First Impression:

For starters

, KOF15 looks more impressive than KOF14 did when it was first revealed. It's easy to recognize that SNK has improved and refined their 3D graphics engine over the past several years throughout the development (and DLC support) of KOF14 and Samurai Shodown (2019). With bolder, more vibrant visuals and beefier character models than the prequel, KOF15 is possibly SNK's most ambitious and most impressive "2.5D" fighter to date.

I miss SNK's classic 2D sprites as much as the next old school fighting game fan... but once again, SNK utilizing 3D graphics allows them to easily "retool" certain aspects from KOF14 and focus on adding more content and characters. Estimation? We might be looking at a huge roster down the road with continued DLC support in 2022-2023. As an SNK fan since the early 90s, I'm happy to see the FGC still excited about KOF... however, I also have REALISTIC expectations.

KOF15 has a real opportunity to shine in 2022. If I'm being honest, prior to the post-launch DLC announcement of Team Garou and Team Southdown, I wasn't "ecstatic" about the "been there done that" base roster. However, SNK dropping in new (and returning) fan-favorite characters as Team DLC, while a bit controversial, is a pretty good idea on paper. And so far, they made great choices on DLC characters. Team Samurai Shodown back from their canceled appearance in KOF '95? My expectations have (finally) been shattered.

SNK's smart but "safe" approach in KOF15 seems to contrast some of the over-designed newcomers like Isla, Dolores, and Krohnen. While certain aspects of the newcomers are cool, I wasn't entirely sold on the newcomers (in terms of their movesets, special move visuals, animation, and overall appeal). I think SNK could've made better choices for the roster, but overall, KOF15 has plenty of familiar characters to return to and easily relearn.

Unfortunately, KOF15's inexcusably broken matchmaking (among other issues) plagued the game early on and seems to have played a part in a HUGE drop to its player base since launch. I've never seen a "major" fighting game title suffer such a severe drop in players so early on. While 6-year-old TEKKEN 7 troops on with 1000+ viewers on Twitch at any given moment (right alongside Guilty Gear -STRIVE- and SFV: Champion Edition — having similar numbers), it's sad to KOF15 is struggling to achieve above 100 viewers only months following game's launch. Why does this matter? In this day and age, it matters.

I'm rooting for SNK and all... but "reselling" DLC characters with very minimal advancements from the prequel isn't a great look. Speaking of looks, KOF15's animation quality is very much a mixed bag, a returning issue from KOF14. And it's not just a problem with general animations for certain characters. PS2 flame graphics? Jarring cancels, upon cancels, upon cancels, into the corner juggle (and then more cancels), is NOT compelling or fun to watch! I'll say it clearly... KOF15 is NOT fun to watch and I'm clearly not the only one with that opinion. This, along with the aforementioned issues, are why people are not watching or playing KOF15.

I literally had my fingers crossed for some Garou: Mark of the Wolves representatives in KOF15... and SNK delivered there, at least. Can Team Samurai Shodown save KOF15? I'm not sure. Instead of going with such a repetitive roster, I would've liked to see SNK revitalize some of the more "obscure" characters from the company's rich history in KOF15. Otherwise, the game just feels a too safe and too familiar even for my old school tastes. In fairness, KOF15's character variety, general appeal, and worldwide player base is still something special... but I'm afraid most fighting game players have higher expectations these days.
~TFG Webmaster | @Fighters_Gen


MASAMI OBARI ANIMATED SHORT