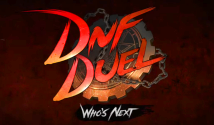 The open beta for Dungeon Fighter Duel kicks off today on PS4 and PS5. To prepare beta participants, Neople released official movelists for all 10 playable characters featured in this weekend's beta. The movelists reveal DNF Duel will use simple commands and 4 main attack buttons. Holding directional inputs while pressing Skills or MP Skills will result in different Special Moves or Special MP Moves. Awakening Skill (Super Moves) are performed with 1 button. Additionally, the publisher confirmed today that DNF Duel will support Rollback Netcode. Neople / Eighting also released 4 gameplay system explanation videos to further assist beta participants this weekend. Without further ado, scroll down to view the movelists in the order each character was revealed. *Stay tuned for updates and feel free to bookmark this article for your convenience!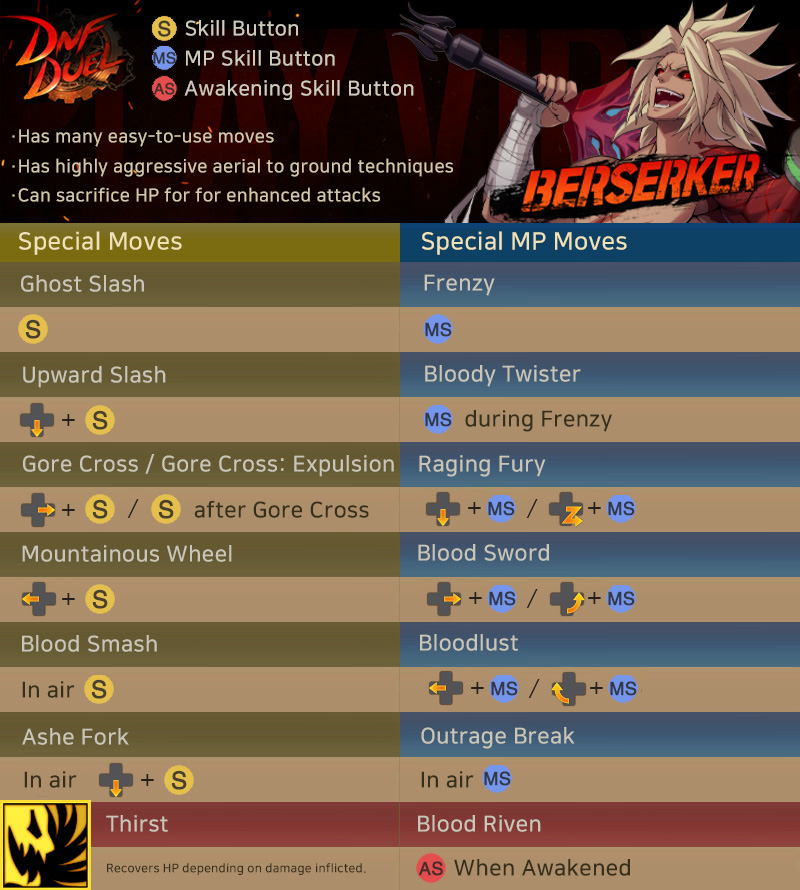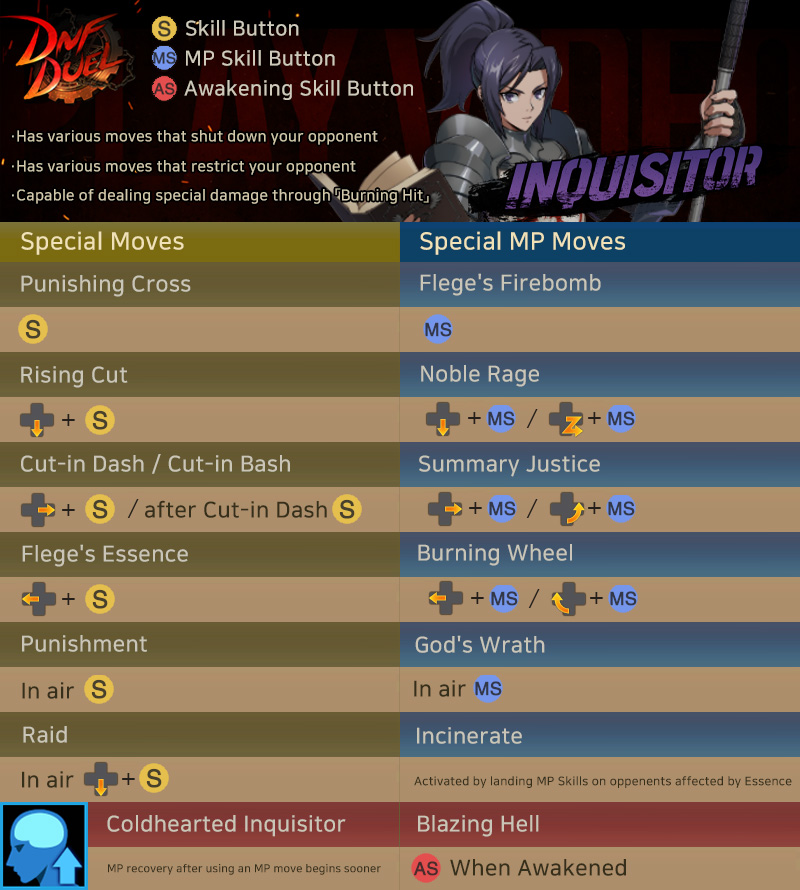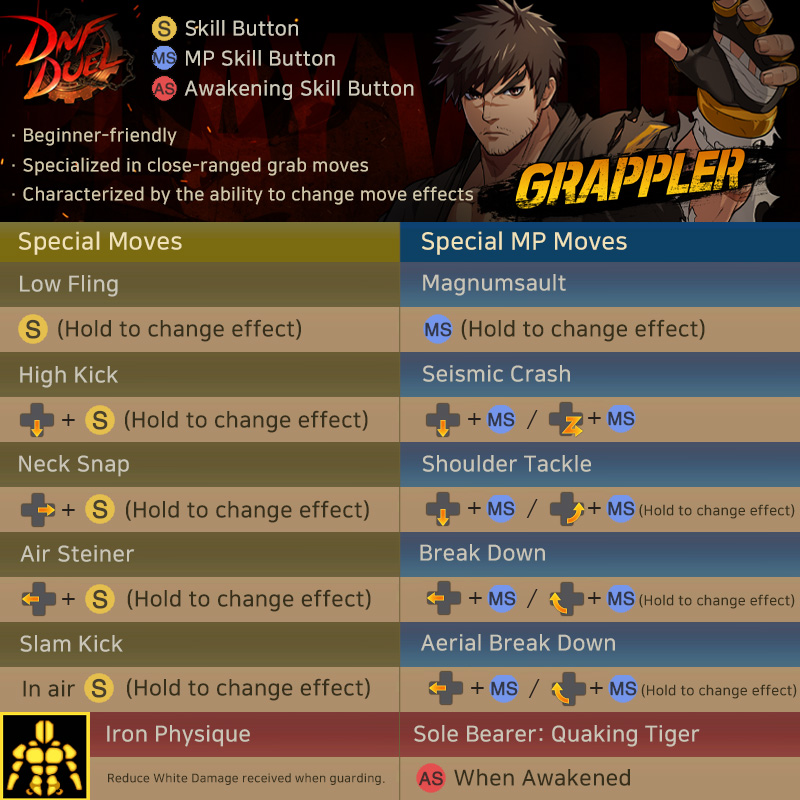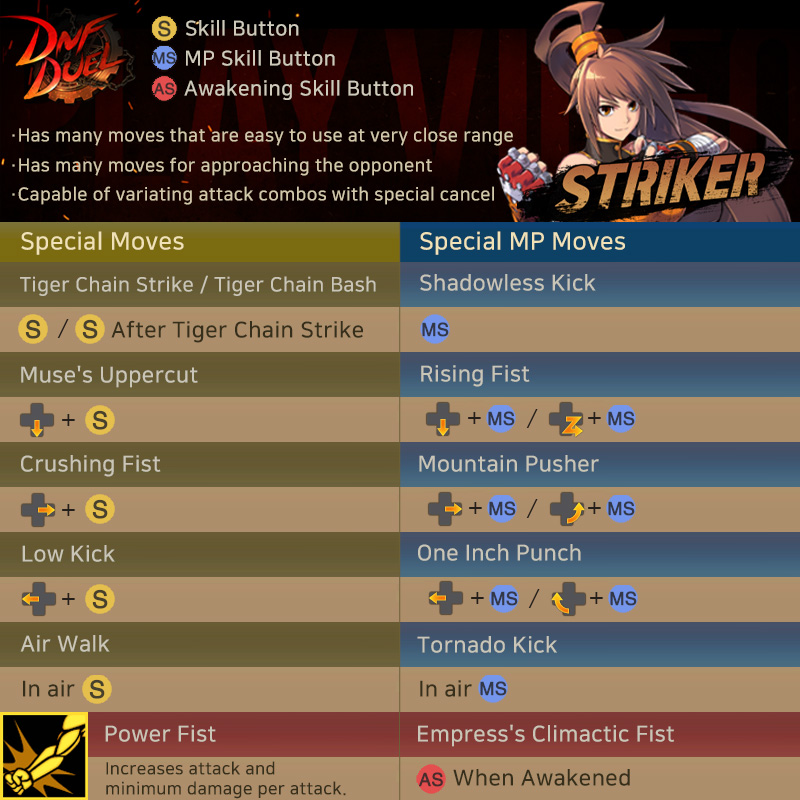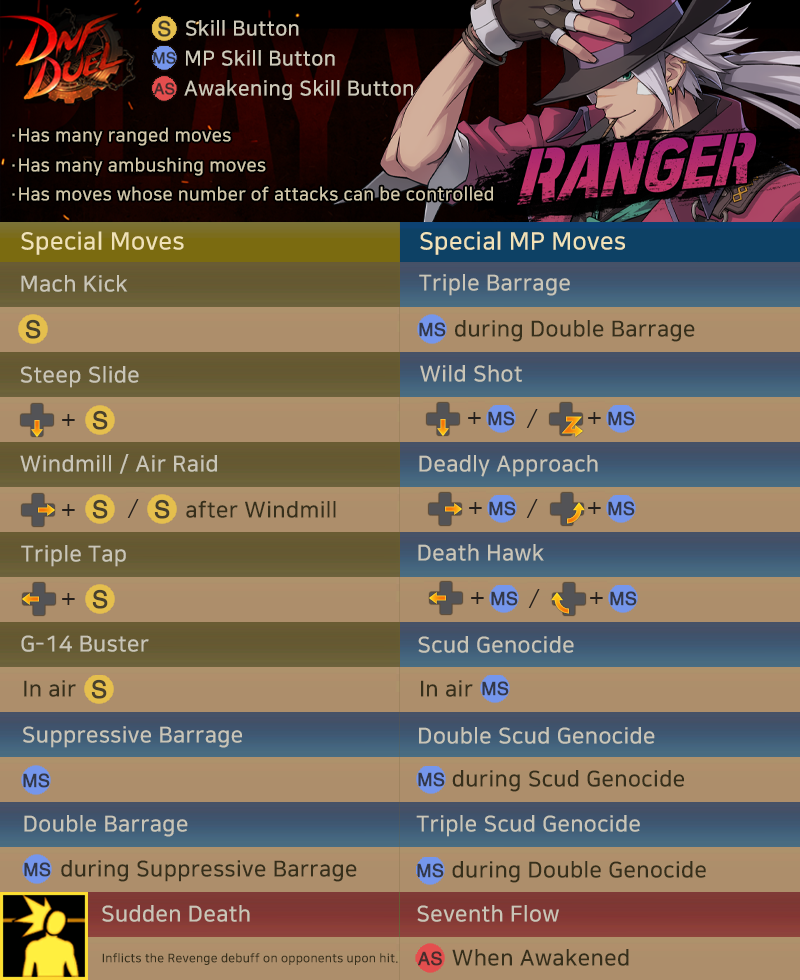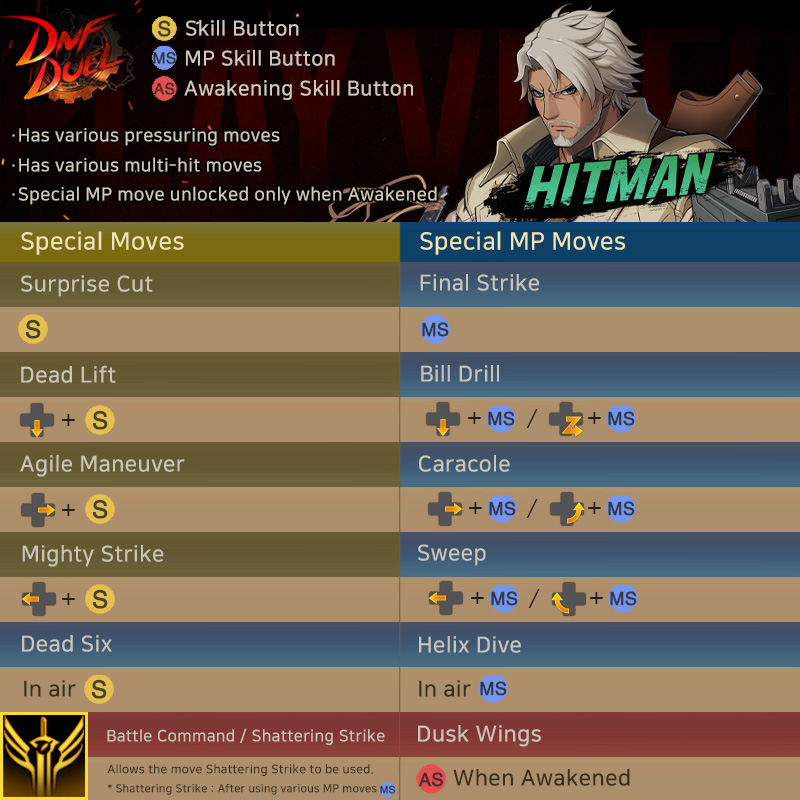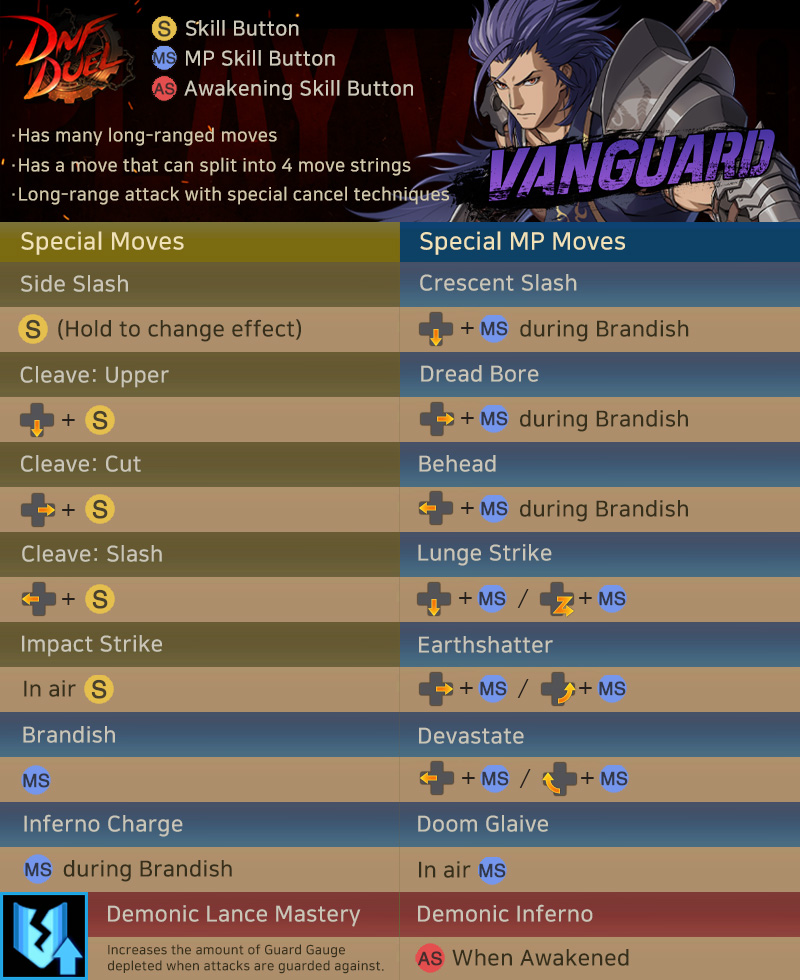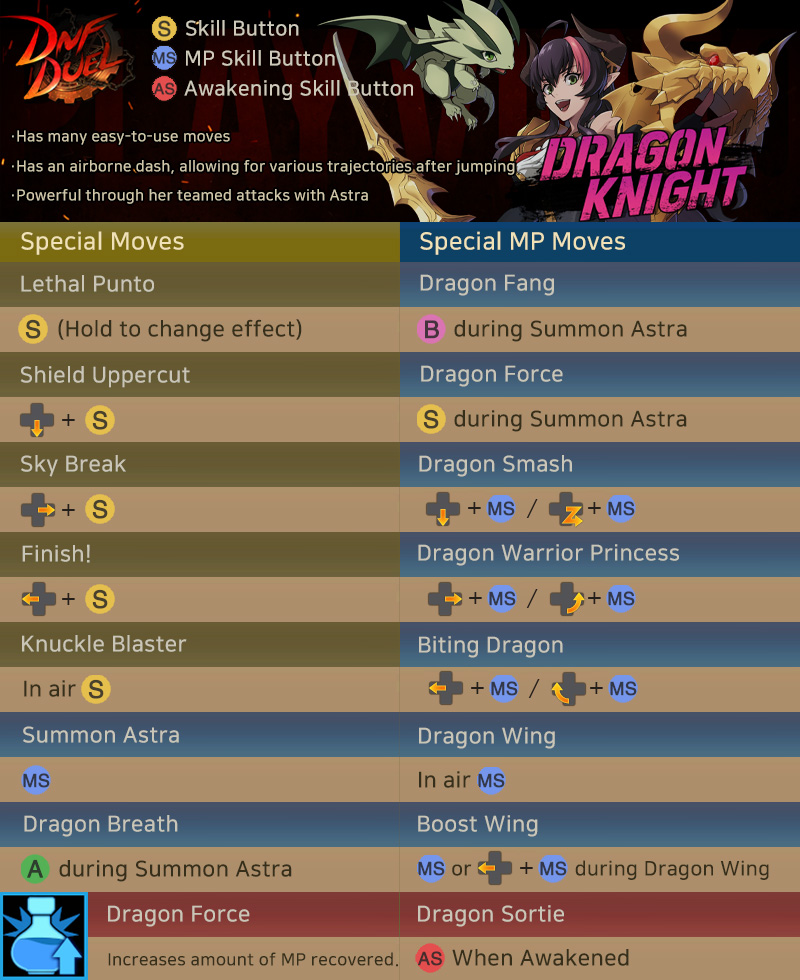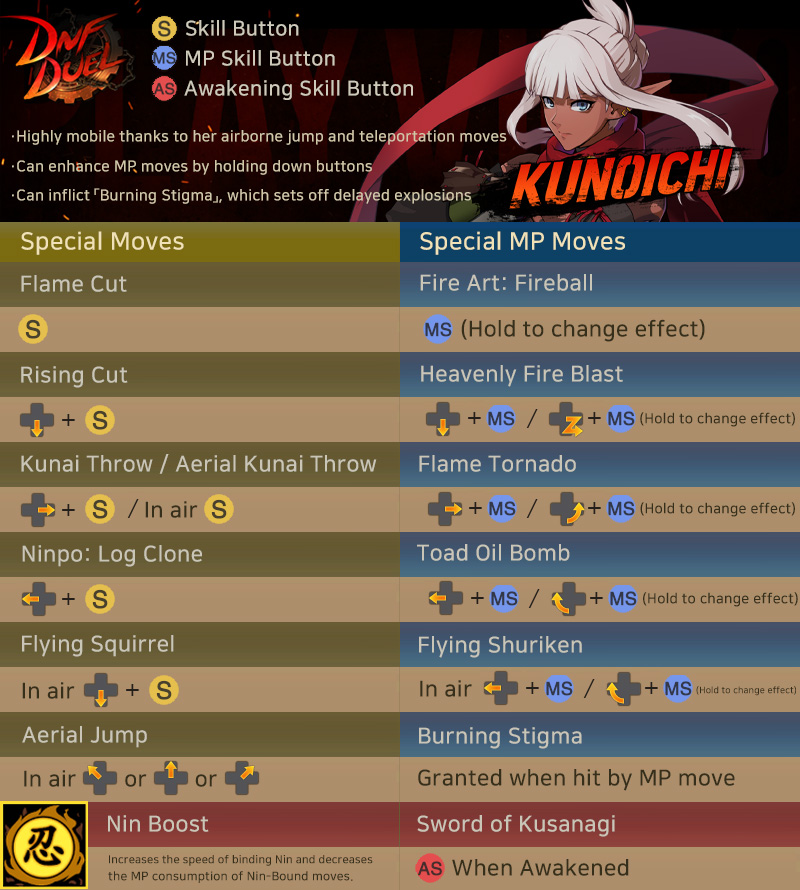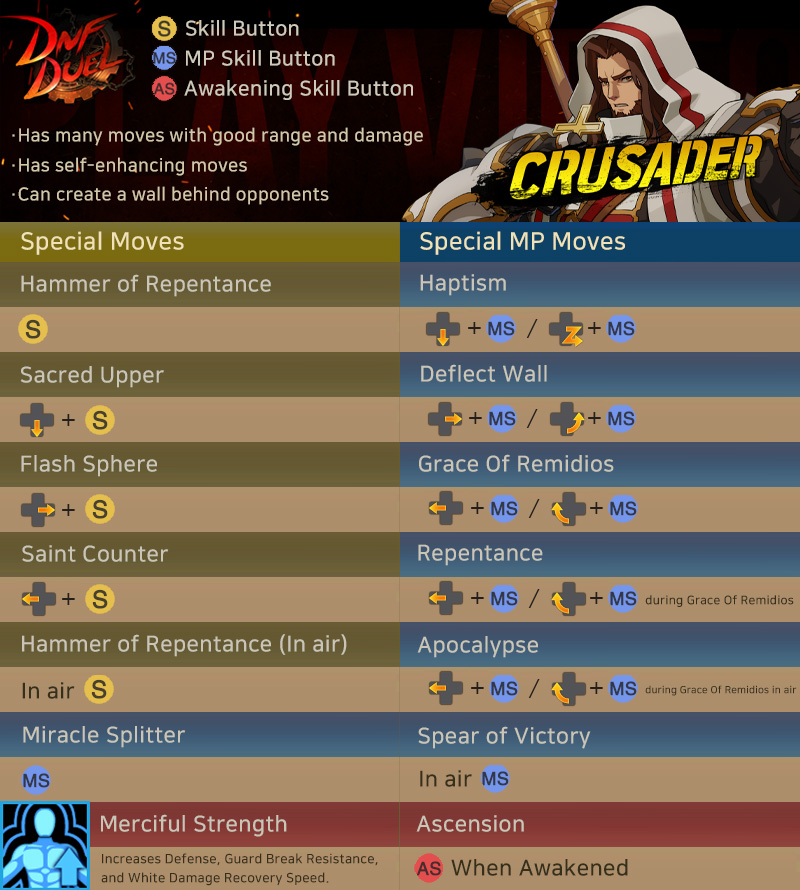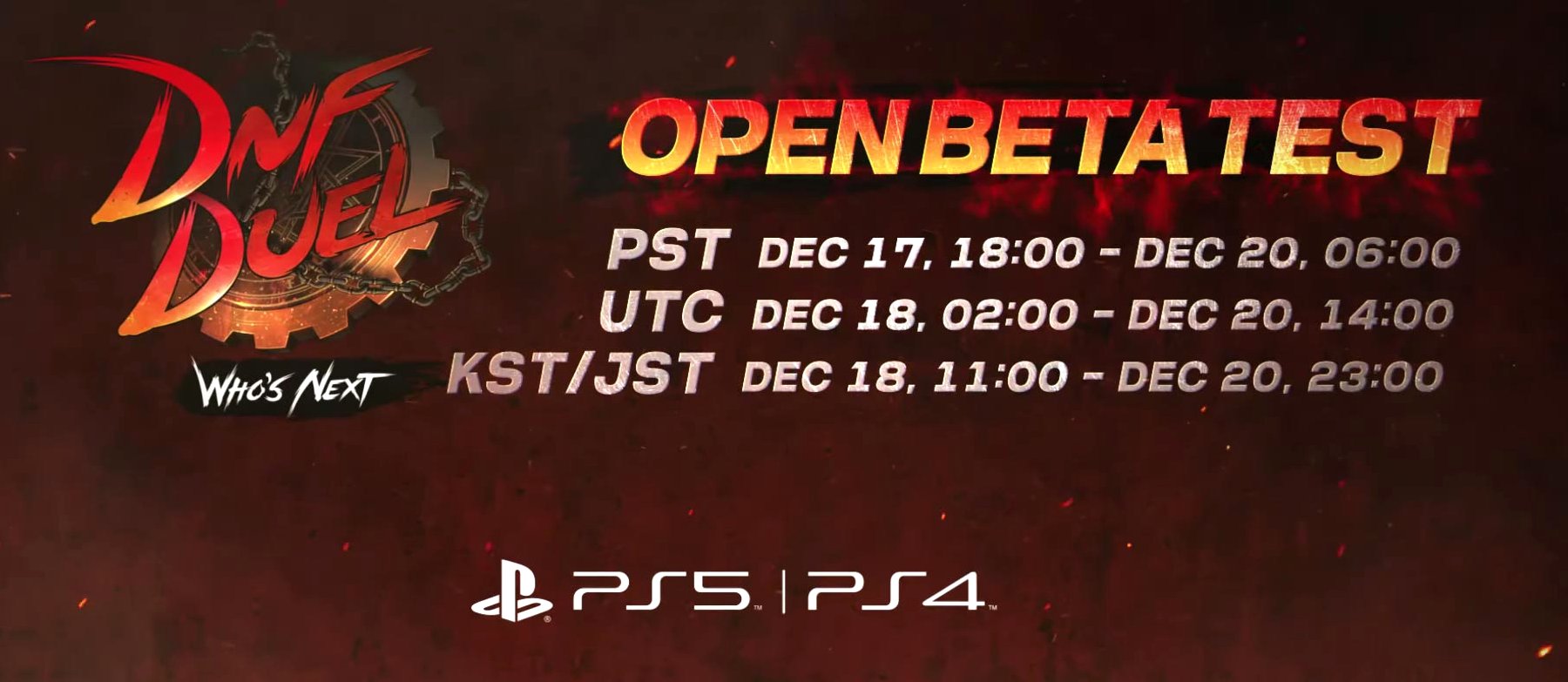 In case you missed the last few reveal trailers for DNF Duel, also check out the official gameplay trailers for Crusader, Kunoichi, Vanguard, Dragon Knight, and Hitman. You can also scroll further down on this page for convenient links to each of the reveal trailers. You're welcome!

Once again, the first open beta for Dungeon Fighters Duel takes place this weekend exclusively on PlayStation 5 and PlayStation 4 (Dec. 17-20). Stay tuned on Fighters Generation for more DNF Duel coverage.

~TFG Webmaster, Frank Joseph

|

@Fighters_Gen