JoJo's Bizarre Adventure: All-Star Battle R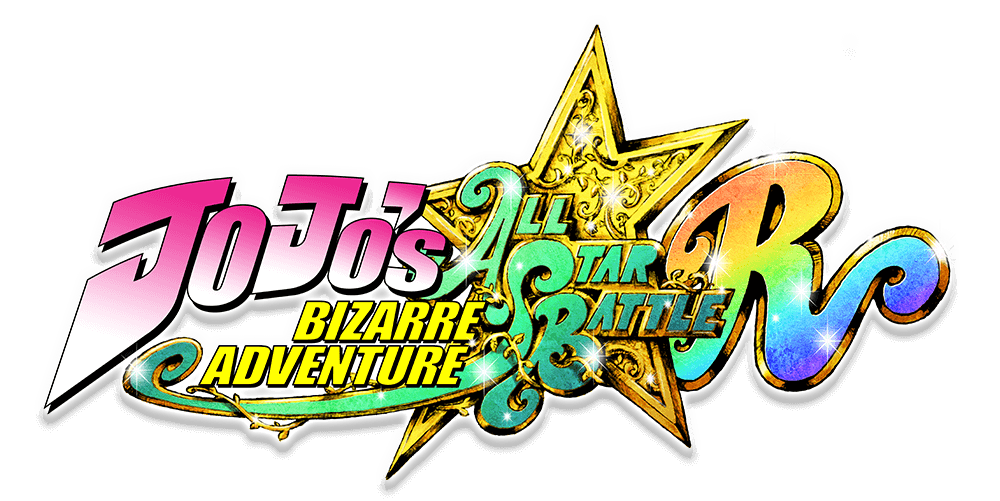 PREVIEW: During Sony's State of Play presentation in March 2022, Bandai Namco announced JoJo's Bizarre Adventure: All-Star Battle R — a remaster of the 2013 fighting game for PS3. The upgraded port will be coming to PlayStation 5, PS4, Nintendo Switch, Xbox Series X|S, Xbox One, and PC in September 2022. The upgraded version will have improved visuals across all platforms along with gameplay enhancements.

With the exception of the Nintendo Switch version, all versions of JoJo's Bizarre Adventure: All-Star Battle R will run the game at 60 frames per second, a vast improvement over the 2010 PS3 version's 30fps. The PS5, Xbox Series X, and Steam version will also be capable of 4K resolution. JJBA: ASBR will feature 50 playable characters — meaning there will be a total of 9 new characters joining the original game's roster of 41 fighters. JJBA: ASBR will also feature new voiceovers from the cast of the anime series.



The game design of JoJo's Bizarre Adventure: All-Star Battle R has been overhauled from the original battle system with adjustments to the fighting tempo and the addition of hit stops and jump dashes. Producer Kentaro Matano confirmed new gameplay actions, such as Assist Attacks, Dash Jumps, and Stylish Guard will refresh the gameplay experience. The developers also adjusted to hit stop and behavior of various techniques to refresh the pace of the game. New modes include: All-Star Battle mode, Team Battle Mode, and Tournament modes.

Confirmed new characters include: Speedwagon, Diego Brando, Pet Shop, Mariah, Jotaro Kujo (from Part 4), Yukako Yamagishi, and F.F. (Foo Fighters). These seven newcomers will be joined by two additional new (unannounced) characters. Bandai Namco also announced an early access demo will take place on PlayStation 5 / PlayStation 4 from June 16th to June 22nd. Deluxe and Collector's editions of the game were also revealed (scroll down for more details).



Bandai Namco announced a Standard Edition as well as a digital-only Deluxe Edition containing the following content: Animation Special Event Color Set, Season Pass, Season Pass Bonus featuring 2 exclusive costumes / character early access, and the digital version of the game. A Jolyne Kujo costume will also be included as a pre-order bonus for the Deluxe Edition. See the image below for a closer look at the Deluxe Edition and its included content. Also announced was a Bandai Namco Store exclusive Collector's Bundle featuring a 10" Jolyne Kujo statue. The Collector's Bundle also includes all of the Deluxe Edition content. All editions of the game will be available on September 2nd, 2022.



Stay tuned on Fighters Generation for more news and updates on JoJo's Bizarre Adventure: All-Star Battle R — releasing September 2022!

Page Updated:
September 2nd, 2022
Developer(s):
CyberConnect2
Publisher(s):
Bandai Namco
Designer(s):
Kentaro Matano Producer
Hiroshi Maruyama
Platform(s):
PlayStation 5, PlayStation 4, Xbox Series X|S, Xbox One, Steam, Nintendo Switch
Release Date(s):
Sept. 1st, 2022 Steam
Sept. 2nd, 2022 Console
Characters:
Jotaro Kujo, Dio Brando, Jonathan Joestar, Dio (Phantom Blood), Young Joseph, Joseph Joestar, Kakyoin, Avdol, Polnareff, Hol Horse, Wham, Josuke Higashikata, Okuyasu Nijimura, Giorno Giovanna, Guido Mista, Jolyne Kujo, Ermes Costello, Johnny Joestar, Gyro Zeppeli, Will Zeppeli, Yoshikage Kira, Caesar, Esidisi, Koichi Hirose, Akira Otoishi, Kars, Rohan Kishibe, Diavolo, Bruno Buccellati, Narancia, Enrico Pucci, Kosaku-Kira, Funny Valentine, Jojolion, Shigekiyo Yangu, Iced, Fugo, Lisa Lisa, Anasui, Baoh, Iggy, Pet Shop, Mariah, Diego Brando, Speedwagon, Jotaro Kujo (Part 4),

Foo Fighters, Yukako Yamagishi, Trish Una, Ghiaccio, Prosciutto & Pesci, Hanged Man

Featured Video:

Related Games:
JoJo's Bizarre Adventure: All-Star Battle, JoJo's Bizarre Adventure: Heritage for the Future, Persona 4 Arena: Ultimax, Sunday X Magazine, BlazBlue: Central Fiction, Hokuto No Ken, Sengoku Basara X, Guilty Gear -STRIVE-, DNF Duel

Gameplay Engine
Story / Theme
Overall Graphics
Animation
Music / Sound Effects
Innovation
Art Direction
Customization
Options / Extras
Intro / Presentation
Replayability / Fun
"Ouch" Factor
Characters

BOTTOM LINE

First Impression:

I was curious and intrigued by the original JoJo's Bizarre Adventure: All-Star Battle and even imported the Japanese version to my NA PS3 back in 2013. To summarize, it was an interesting fighting game in more ways than one... but not one that I (or most people) would play competitively for any length of time. Will All-Star Battle R's gameplay tweaks make the game more competitively enjoyable? We'll find out soon enough.

Either way, it's a JoJo game! You should know what that means by now. Hundreds if not thousands of references to the original manga equaling a crazy amount of fan service for diehard JoJo fans. Seeing new characters in the ASB engine is exciting enough. Not to mention the epic return of Mariah and Pet Shop from their legendary appearance in the Capcom JoJo fighter! Keep it here on Fighters Generation for continued coverage and maybe even a full review eventually. ;)
~TFG Webmaster | @Fighters_Gen